The dream of getting electricity in their village was turned into a reality by using solar energy though the initiative of village panchayat. and now the panchayat is planning to start micro industries using the electricity generated.
The Bhurbandha village, in the Morigaon district, located less than 200 kilometers from Guwahati has not been connected to the grid, but the villagers have started to receive electricity from a 10.5 kw solar project which has been recently set up in the village.
The project was inaugurated on June 22 this year.
"We realized that waiting for the grid connection will take time, so we approached the Assam Energy Development Agency (AEDA) for help, and they arranged some fund for us as well and got us connected to Quant Solar Technologies," said Bhupen Chandra Deka, president of the Bhurbandha village panchayat.
Quant Solar Technologies is an India based clean technology company, incubated in IIT Guwahati with focus on technologies pertaining to renewable energy, water conservation and air purification, and the AEDA is an agency under the Assam Science and Technology department.
The total cost of the solar project was Rs.14 lakh out of this the village panchayat contributed a sum of Rs 3 lakh the remaining amount of Rs.6 lakhs was sanctioned by the AEDA and the rest by Quant Solar Technologies.
"The technology of Floating Solar Platform, which is being used here has been developed by Quant Solar, and is an innovative way to harness abundant solar rays falling on water bodies and to conserve precious water. This Platform with any specific capacity of solar panels can be installed in a water body such as ponds, lakes or reservoirs and can produce solar power by capturing the solar rays falling on the solar panels positioned on platform floating in the water body," said Pankaj Kumar of Quant Solar.
Kumar explained that the solar panels have a life-cycle of 25 years, and those getting electricity  shall get trouble free supply for a sustained period.
The village panchayat is only using 5 kw of the energy which is supplied to 50 households in the village—and each house is able light up- two bulbs and a fan. Besides this they have set up 16 street lights in the village.
The village has 'bigger' plans with the other 5.5 kw power. They plan to set up micro level industries like wax candles, which consumes little power and thus create job opportunities with in village since no industry comes this far due to remote location.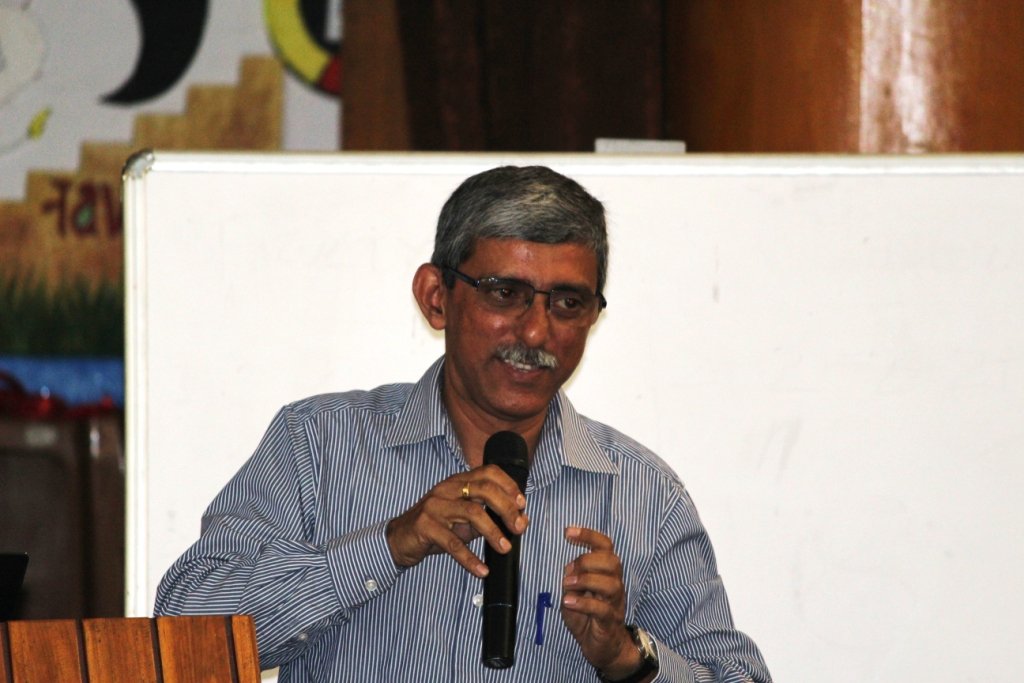 "All the households receiving power through this Solar Plant are paying a nominal monthly rental of Rs 100, which goes towards the general upkeep and maintenance of the project and accessories," as told by Mrinal Chaudhury, Additional Director, AEDA.
Chaudhury praised Deka for the initiative, and said that with similar leadership such decentralized projects could be implemented in other remote areas as well.
Assam minister for science and technology, Keshab Mahanta, who inaugurated the project, said that such decentralized projects could play an important role in providing electricity in remote villages.