The Chennai Central railway station, a prominent landmark in the city, has received the Indian Green Building Council certification for adopting green building concepts and features in the station.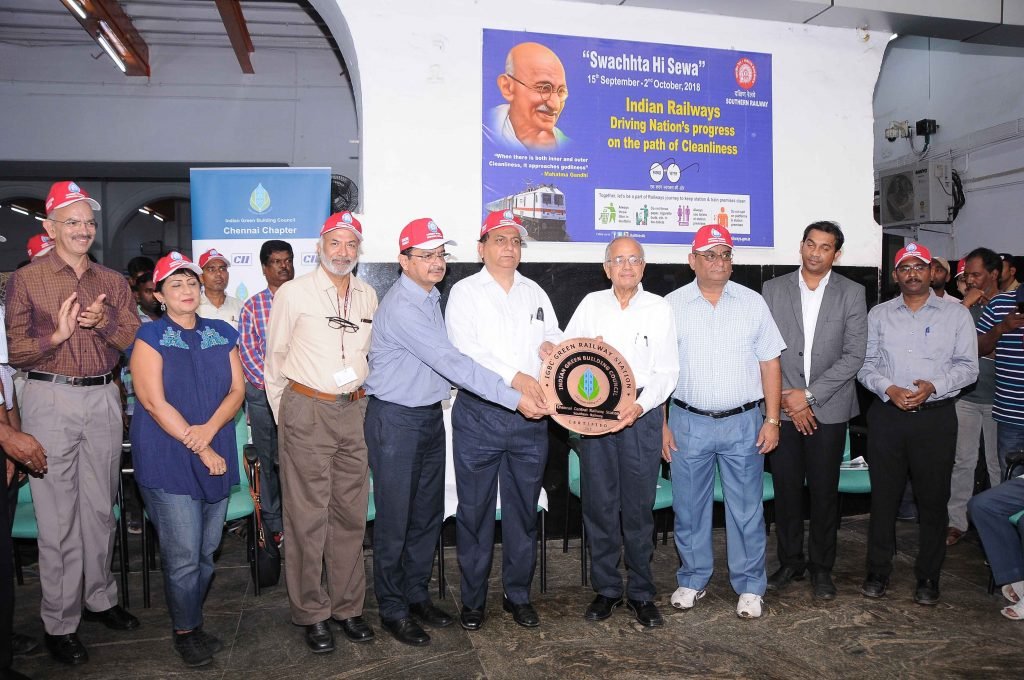 The award was given under green railway stations rating system by IGBC' and the council's Chennai chapter Chairman, C N Raghavendran presented a plaque and certificate to Southern Railway general manager, R K Kulshrestha at a function Saturday, a release said.
The rating system facilitates-energy efficiency improvements, use of renewable energy sources, water management and rain water harvesting, health, hygiene and sanitation, green cover.
Some features implemented at the railway station as evaluated by IGBC include well-developed passenger amenities, pre-paid air-conditioned hall, LED lighting, solar panels and use of solar water heaters to meet 90 per cent of hot water requirements.
Green railway stations rating is a tool to facilitate adoption of green concepts, thereby reducing the adverse environmental impacts due to operation and maintenance, the release added.
This is a Syndicate News Feed