Max Towers, a Grade A+ office building located right on the edge of South Delhi that opened its doors in April 2019, has bagged the 'Most Environment-Friendly Commercial Space' title.
While its luxury residential villa community, 222 Rajpur on Rajpur Road, Dehradun has won the 'Villa Project of the Year' award.
Max Towers represents a number of innovations, including a unique facade, which enables natural light in the building while reducing heat load; a 130-seater auditorium, an indoor all-weather swimming pool and gym, among others.
Built in a brisk 24 months, Max Towers is centered around the core theme of 'WorkWell' – a philosophy that blends thoughtful design and superior hospitality to create an environment which integrates work and life and in turn fosters a more productive, healthier and happier community.
Established in 2016, MaxEstates aims to bring the MaxGroup's values of Excellence, Credibility and Sevabhav to the Indian real estate sector.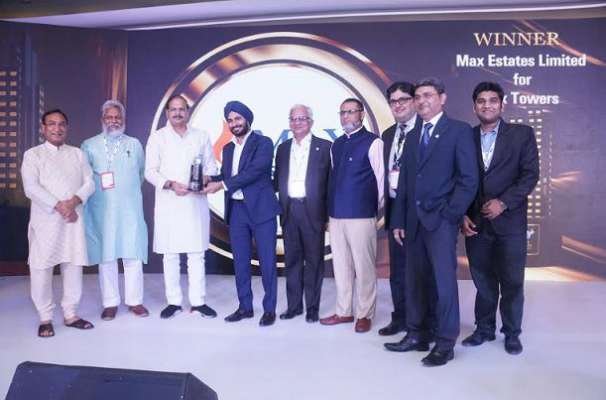 The winning of two Realty+ Conclave and Excellence Awards this year, reaffirms the above stated values.
This story is provided by NewsVoir; edited by Clean-Future Team