On February 1, 2020, when Finance Minister Nirmala Sitharaman announced an allocation ₹220 billion for the power and renewable sector. The budget seemed to have the ability to improve the industry sentiment in the coming months. However, on closer scrutiny it revealed some dampeners.
For instance, the government decision to reinforce the PM-KUSUM program in the budget, with two million off-grid and 1.5 million on-grid solar pumps, is a welcome move but the rider of 'only using locally made modules' might be a deal-breaker due to the lack of adequate infrastructure for the same.
The $3.08 billion stimulus to boost India's renewable sector is unprecedented and will surely yield strong business opportunity for key solar sector independent power producers (IPPs).
Reduced tax liabilities on the Micro, Small and Medium Enterprises (MSME) sector combined with an ongoing commitment to solar, will free up capital for solar sector Capex and Opex based projects.
The government also intends to promote smart metering which will bring down the commercial losses in the distribution companies. For this the finance minister has urged all the states and union territories to replace conventional energy meters by prepaid smart meters in the next three years.
The usage of solar in the railways and farming and usage of farmlands for solar projects could open up new entrepreneurial opportunities and help in faster adoption of solar energy across the country.
The budget has also provided for Central Financial Assistance for capacity addition of 7,500 megawatt of solar power in 2020-21.
Implementation of Ph-III of the off-grid solar PV program which covers installation of three lakh solar street lights, distribution of 25 lakh solar study lamps and installation of solar power packs of total aggregated capacity of 100 MWp.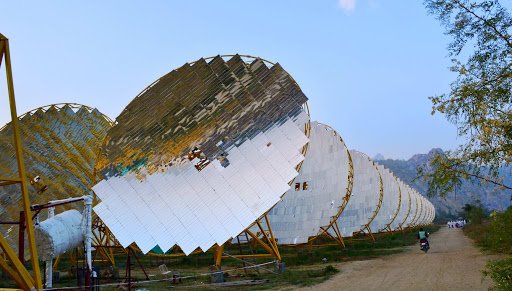 In addition, under AJAY Ph-II over three lakh solar street lights would be installed. Further 20MW Projects of Concentrated Solar Thermal will be undertaken," the papers added.
The total allocation for the wind energy projects for the current financial year stands at Rs 1,303 crore. The Generation Based Incentive Scheme for 4 GW wind power capacity will be commissioned in 2020-21, it added.
The 2020 budget has some aspects to it that could help the renewable energy industry, but there is also added uncertainty by proposing new solar duties without clarity.
It is also unclear how specific programs will be implemented. Overall, the budget does not lay a clear path to reach the goal of installing 100 GW of solar by 2020.
Reference- Mercom India, Economic Times, Business Standard, Financial Express