Imagine a bus that is hauling a trailer packed with hydrogen. It's quiet, it's smooth, and it doesn't guzzle out thick, black diesel smoke. However, this story is not about bus but about "hydrogen stacks" in the trailer 😉
The Dutch manufacturer, Connexxion has put on the road its first hydrogen bus which are fitted with a trailer (housing the fuel cell technology) to the bus, that actually results in a battery-electric bus with fuel cell range extender.
The stacks were made from existing technology at a lower cost than what we're used to seeing for fuel cell projects, and were fitted to four fully-electric buses from the Dutch bus manufacturer VDL Bus & Coach.
These were tested under real-world traffic conditions. Hot weather, cold weather, rainy weather, running empty, overheating — all of it — to determine their feasibility. And, apparently, they did the thing.
The basis for the implementation of the stack technology used in this project are patented design features and high-precision manufacturing processes, which have been developed from existing products (read: products) that have already been manufactured in series for decades.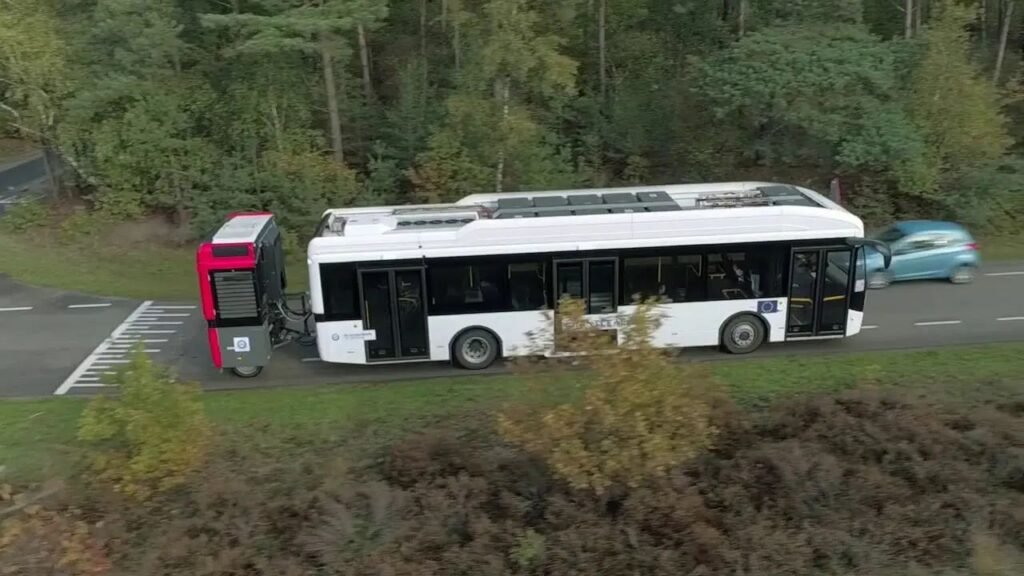 This hydrogen fuel cell trailer thing is potentially cheap and effective way to extend the range of battery electric buses to make rural and over-the-road trips cleaner till the time we discover a more economical way to integrate hydrogen fuel cells.
This is a Syndicate News Feed; edited by Clean-Future Team