A gigantic steel mill named EVRAZ North America's Rocky Mountain Steel facility, in Pueblo, Colorado is getting a renewable energy makeover with a spanking new 300-megawatt solar power plant.
The developer, Lightsource BP, cites the "competitive price of solar energy" as a factor that will keep the mill humming for years to come and save jobs for 1,000 local workers, to boot.
They are getting the new $285 million solar array in tandem with a $480 million upgrade. That's welcome news for the City of Pueblo, which has dubbed itself the "Steel City of the West" on account of its 150-year history of steel making.
EVRAZ's so-named Bighorn Solar Project (300 MW DC / 240 MW AC) will be located mostly on the existing grounds of the steel mill, putting it right up there with the biggest on-site, single-customer solar arrays in the US.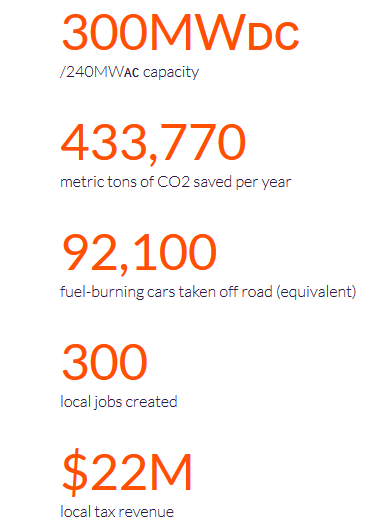 Under the development deal, Lightsource will sell the clean kilowatts to Xcel Energy, and in return EVRAZ — which is Xcel's largest retail customer — gets a fixed price on electricity for 20 years.
The solar project will offset about 90% of the mill's electricity use and this new solar array will also ease coal out of the picture. The solar farm will also help Xcel achieve 55% renewable penetration in its Colorado electrical supply by 2026.
With the commercial power generation sector slipping rapidly away, coal stakeholders have been holding onto hopes that heavy industry will provide safe haven.
Unfortunately for them, the EVRAZ-Lightsource project demonstrates how quickly the entire steel recycling industry could shed fossil fuels.
Reference- Lightsource BP Online Newsroom, EVRAZ website, Denver Post, Clean Technica