A company called Outer is making outdoor furniture that's as comfortable and high-quality as what you use indoors and it gets made with an advanced, patent-pending process keeping it clean and dry despite the elements.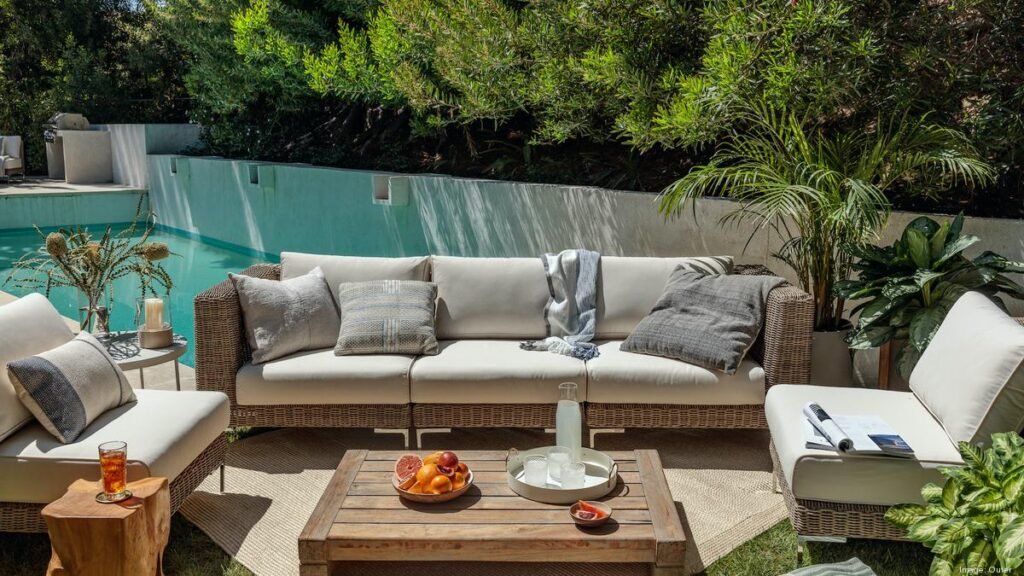 But Outer has more than just off-the-charts comfort to offer. Its proprietary OuterShell technology protects your furniture from whatever mother nature can dish out.
The OuterShell cover secures Outer furniture from dew, rain, wind, snow, hail, and all the other elements that tend to wear and tear normal outdoor furniture over the years.
The cushions are covered in what they call "life-proof fabric," which is certainly not a phrase you use to describe most outdoor furniture. The furniture is made from sturdy, all-weather wicker, and stands on stainless steel that's built to hold up against pets, weather, and even your kids.
Outer also makes a line of outdoor rugs that will tie any outdoor space together. The 1188 Eco-friendly, is made from 12 years of plastic wastecomes in several different color options, and each is designed to be neutral enough to fit any surrounding or style.

They're soft to the touch, but built to last, and all with a reduced environmental impact.
They're also cleverly designed to conceal the dirt and dust that any outdoor rug is bound to accumulate. So even if you've had it sitting out for a while, it won't look anywhere near as dirty as it actually is. And perhaps best of all, they're easy to clean, too!
This is a PRNewswire Feed; edited by Clean-Future Team