Panasonic will begin producing prototypes of a new, cheaper type of battery for Tesla's electric vehicles — the new tabless 4680 battery cells — soon.
The new battery cell is larger than the automaker's current batteries, at 4.6 cm in diameter and 8 cm long, and also uses different materials. The new design costs less than half as much per kilowatt-hour, according to Tesla.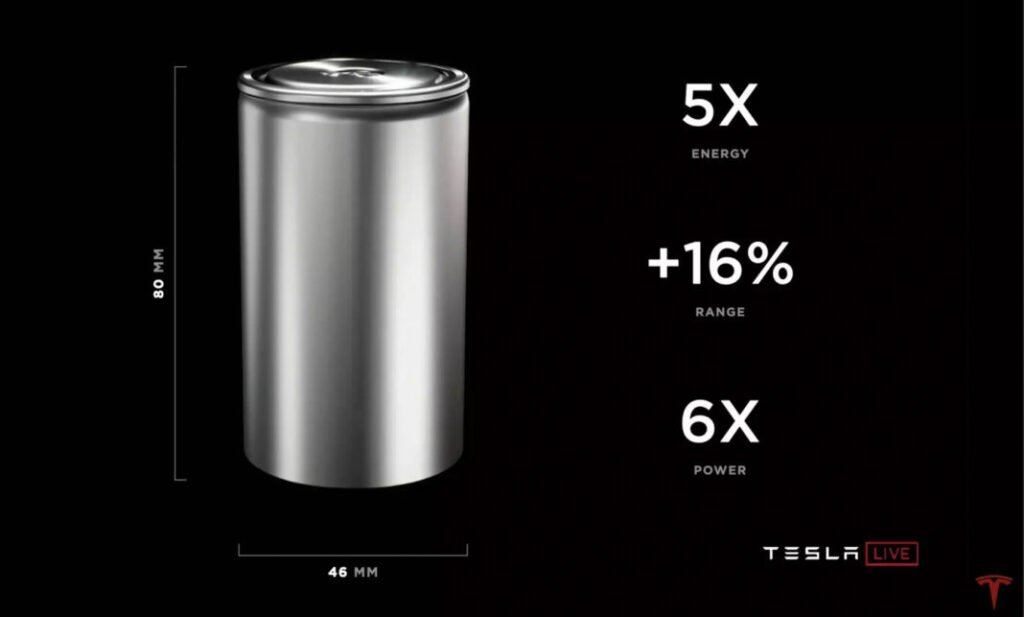 Although Tesla has plans to make the new cell itself, however, those in the battery industry believe that Tesla may find it difficult to handle all of the production on its own and that Panasonic will seek a future partnership to take on some of the load.
Panasonic will set up a prototype production line at existing facilities — most likely at its dedicated facility at the Giga Sparks facility. This project is expected to cost "tens of millions of dollars."

Back in March, Panasonic recorded $4.57 billion in sales from its automotive battery business, with Tesla as its main customer (by far). Panasonic plans to expand capacity by 10% in 2021 at Giga Sparks and could be considering a new factory in Europe.
According to fresh data, Panasonic is the 3rd largest EV battery producer in the world, with 19.2% market share.
There are reports claiming that LG Chem was manufacturing batteries similar to Tesla's tabless batteries and that Tesla could be tapping into both Panasonic and LG Chem production capabilities for these in the future while also doing its own thing as it scales its business to new markets.
Energy generation, storage, and electric vehicles are all linked by the battery. And the core of that is in improving battery production and scaling it up much more quickly.
Reference- Nikkei Asia, Retail News Asia, Clean Technica, InsideEVs