Fleet electrification at pilot scale is relatively simple: buy a vehicle, buy an inexpensive Level 2 charger, and you're done.
But as fleet managers start electrifying a large share of their fleet vehicles, a more difficult set of challenges awaits and they will need to begin planning now.
This challenge is : how to procure charging infrastructure and manage EV charging as fleets scale up their electrification.
One of the first decisions a fleet electrification manager must make is whether a vehicle in their fleet is suitable to electrify, in terms of the duty cycle for that vehicle as well as its cost and availability.
Today, most EVs available are light-duty vehicles but we expect that over the next five years, EVs will become available in nearly all vehicle classes and will be able to meet fleet requirements.
Although EVs are generally cheaper to own and operate, the main challenge today is that EVs have a higher upfront cost and are sold by a limited number of manufacturers and dealers.
Moreover, companies expect that a replacement vehicle will cost the same as a current vehicle, and their is still no way for companies to apply operational savings against capital cost.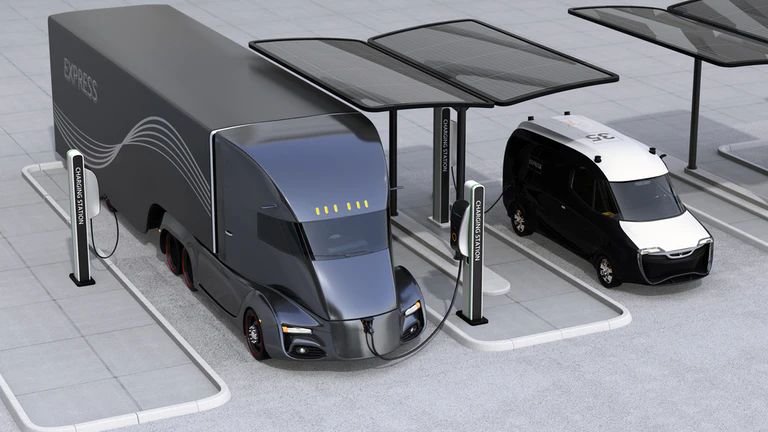 Charging infrastructure is frequently an afterthought, this approach works today when fleets only have a handful of EVs but developing a long-term plan for charging infrastructure will become critical to controlling costs and managing overall charging load.
Once fleet electrification managers grapple with both vehicle and infrastructure procurement putting a number to lifetime maintenance costs is still a uncertainty because so few EVs have reached old age where major repairs might be needed.
Many fleets are addressing these risks with short-term leasing of new EV models (even if they typically prefer to own) or instrumenting their vehicles with telematics to collect the wealth of data needed to better understand these uncertainties.
The bottom line is that fleet electrification managers need to begin long-term planning immediately else today's approach (e.g., buy a vehicle, buy an inexpensive Level 2 charger, and you're done) will quickly result in excess costs and underutilized assets as fleet managers electrify a larger share of their fleet vehicles.
Reference- Clean Technica, The Mobility House Report, Rocky Mountain Institute Report