This year, quite a few non-Tesla electric vehicles are coming on the scene. There are some intriguing possibilities for electric outside of personal transportation, such as electric tractors for the agricultural industry.
Ztractor electric tractors are one such possibility and are in the first phase of commercial development: one might say the most exciting stage because of all the technological and environmental possibilities.
Ztractor – Bearcub 24 model is the world's first "autonomous electric tractors" whose prototype was launched in 2019. It collects real-time agriculture data while operating in the field. The sensors, cameras, and measuring equipment are generating unique set of big data.
The IoT framework with machine learning algorithm interprets the data to achieve higher efficiency, improve plant condition and increase yield at every farm.
This model is geared toward smaller organic farms. It can work with at least 130 crops, the most popular being vegetables, berries, and grapes.
Bearcub 24 is 100% electric powered and it's 3 point hitch and PTO are supporting all category-1 implements. The engineers priority was to create the product with unique user experience for the early customers of Ztractor.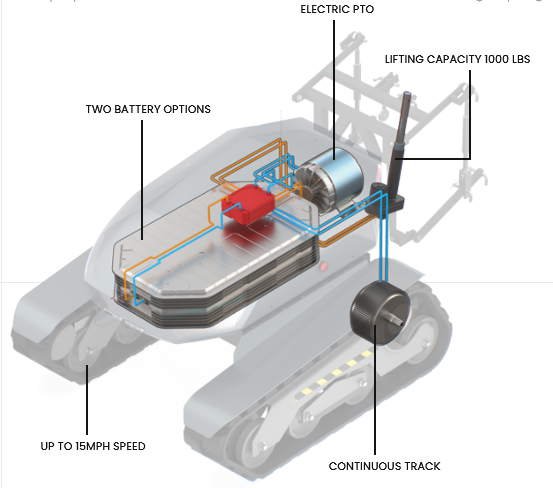 The tractor has adjustable chassis system which makes it flexible with row width and bed size across the crops. It is fully autonomous and is equipped with the software that guarantees safe and smooth operations.
Ztractors will be distributed worldwide this year and will be available in both the US and Europe.
Reference- Inside EVs, EV Obsession, Futurism, Clean Technica, Ztractor website