Audi is wise to the fact that days of the internal combustion engine are well and truly numbered.
Recognizing that as the number of electric vehicles on the roads grows, so will the demand for charging infrastructure, Audi has announced that it is launching a premium charging hub with rapid charging stations.
The charging hubs will be piloted in the second half of 2021 in order to gauge demand and suitability for a wider rollout.
The charging stations will consist of flexible container cubes that will house charging pillars and used lithium-ion batteries for storage.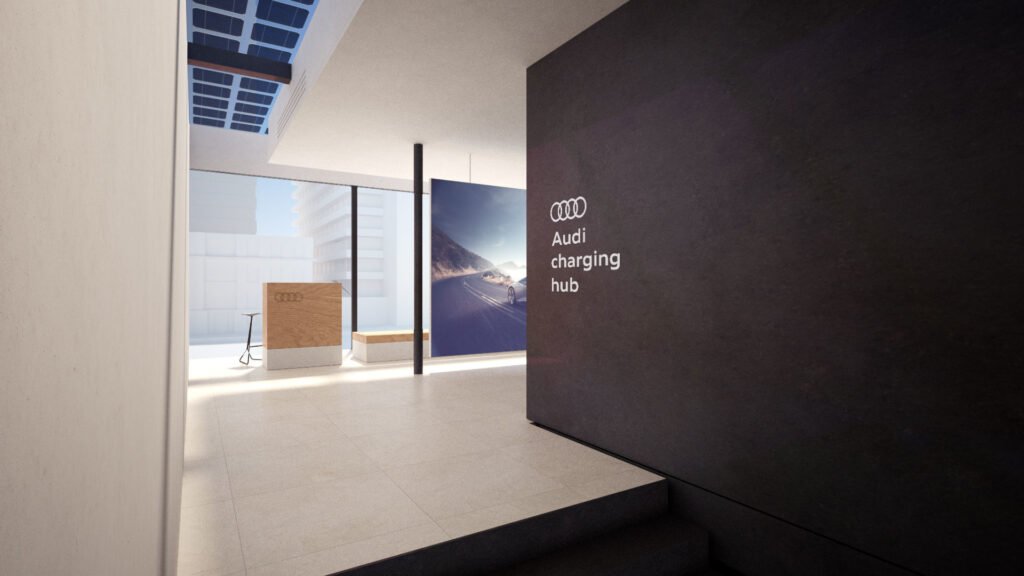 The batteries will come from disassembled development vehicles, adding an extra dimension of sustainability to the concept, and will deliver a storage capability of up to 2.5 MWh, giving six charging stations an output of 300 kW.
The batteries can be charged overnight when energy prices are lowest, and stations will also have photovoltaic panels on the roof for additional energy.
Audi believes that the design will enable them to operate largely independent of local network capacities, which will allow for much more flexibility when it comes to locations.
It is estimated that the charging station will be able to charge an electric Audi such as the e-tron GT enough for 100 km in about five minutes, and to go from 5% to 80% charge will take around 23 minutes.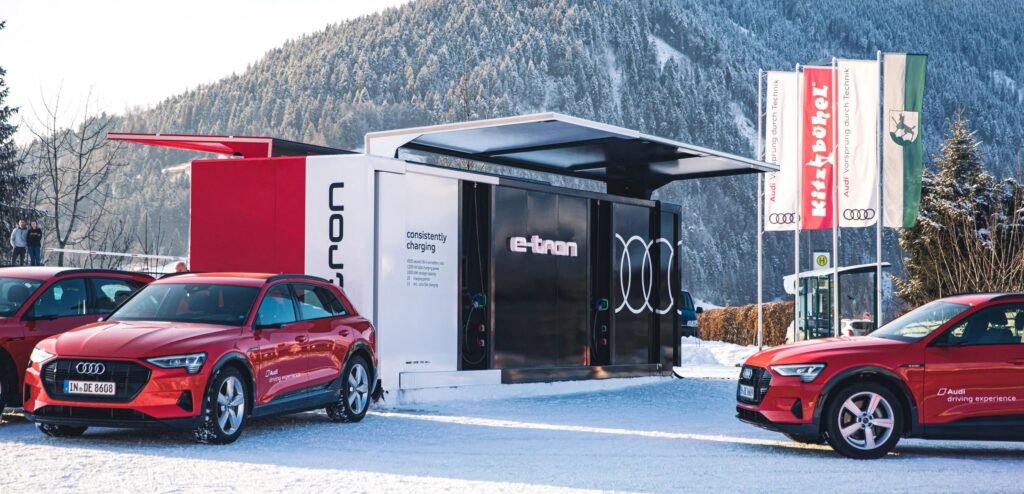 In addition to the charging hubs, Audi also stated that it will have a range of more than 20 fully electric vehicles on offer by 2025. This is on top of the fact that half of the new car models introduced by the car brand in 2021 are already electric.
All of these new electric vehicles will create significant demand for charging infrastructure, and this is where Audi is hoping its new charging stations will be able to shine.
This is a Businesswire News; edited by Clean-Future Team