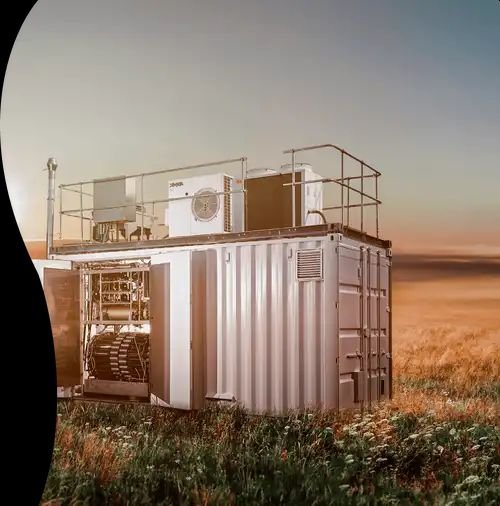 The firm Hydrogen Fuels Australia (H2FA) which is founded on environmentally sustainable and 'low impact' concepts, is using its own electrolysis assets (in island mode) to convert renewable power into green hydrogen.
H2FA emphasizes that this is a modular, off-grid system and not a grid-connected system. The sustainable element includes rainwater harvesting to supply the electrolysis system. They are planning for this new hydrogen fuel station in the Melbourne suburb of Truganina.
This site is not a one-off. It will serve as an R&D center to fine tune the technology and scale up the green hydrogen production end of things.
The project also demonstrates how the international knowledge base and supply chain is pivoting into green hydrogen.
Partners in the project include Australia-based Skai Energies along with Nilsson Energy of Sweden to manage the site's microgrid, with Green Hydrogen Systems of Denmark providing the electrolyzers, and the US firm Plug Power supplying power to the site.
H2FA's 5-hectare site will initially be capable of producing 60-90kgs of green hydrogen from its own 750kw solar array. Ultimately the site will be scaled up to supply approximately 3,000kg with capacity to fuel 100+ vehicles per day.
Due to the modular nature of H2FA's hydrogen power facilities, the site will have all equipment above ground, meaning that the operation can be re-located with minimal environmental impact and cost – a major advantage over legacy petroleum and diesel refueling stations.
All necessary capital equipment for fuel generation and storage has been ordered, and pending permits, will be operational in February 2022.
In short, this H2FA station is going to be one of its kind modular, off-grid, above-ground, rainwater harvesting, solar powered hydrogen fuel station.
Reference- PRNewswire Feed, H2FA website, NGT News