Volvo is pushing hard to stay up with the EV revolution. It unveiled its new Concept Recharge, the first EV from the company built on a dedicated electric car chassis.
The Concept Recharge will replace the current XC90 in the company lineup and will have an actual model name, although the company is not ready to announce what it will call the car when it debuts next year.
Not surprisingly, the car will be a close cousin of the upcoming Polestar 3 electric SUV that will be manufactured in South Carolina, Sweden, and China.
It will be the new Volvo flagship SUV but it will really be the first of its kind and will be followed by a lot of cars based on the same architecture.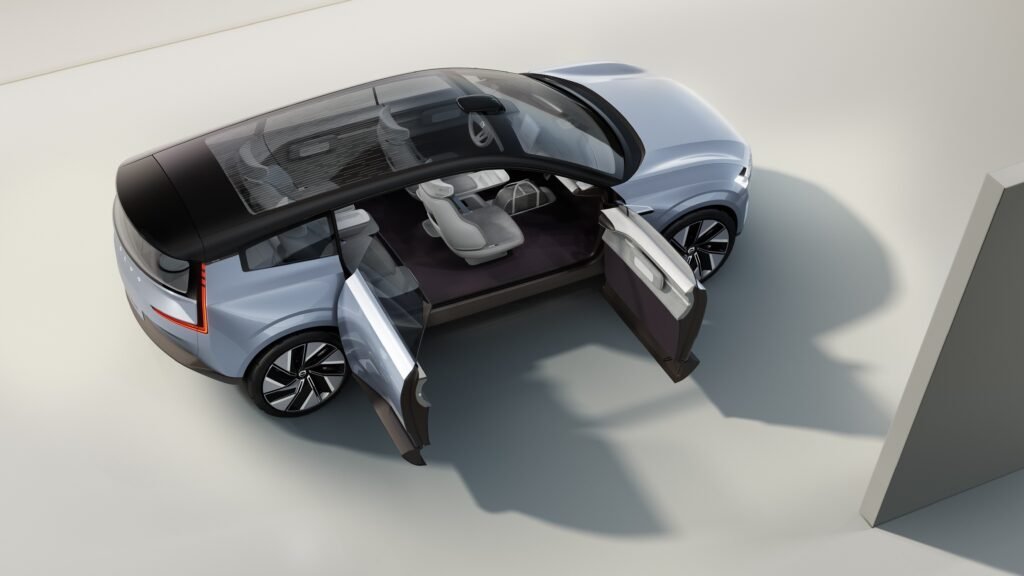 Let's take a look at the official photos of the Concept Recharge, courtesy of Volvo. The car looks like an armored personal carrier which is dictated by the need to make the car slippery as it moves through the air.
Get used to it. This is what all future electric cars are going to look like, at least the ones that want to have more than 200 miles of range (321 Kms).
Volvo says the production version of the Concept Recharge will come with advanced sensors, including Lidar technology developed by Luminar and an autonomous driving computer powered by the NVIDIA DRIVE Orin system-on-a-chip as standard equipment.
The new safety features will reduce collisions. The long-term aim is to achieve zero collisions and avoid crashes altogether.
Volvo is working on next generation batteries with Northvolt to break the 1000 Wh/l energy density barrier, which will make it possible for its cars to achieve 1000 km (621 miles) of real world driving range.
Reference- Volvo Online newsroom, Inside EVs, Auto Car, Futurism