SK Innovation, Korea's first oil refining company, which has grown into the nation's top oil refinery and chemical company, has a plan to change its corporate identity "from carbon to green."
The company's management, shared three key strategies as to how they plan to achieve this:
Green Anchoring: Reinforcing a green business through batteries, battery separators, and battery metal recycle.
Green Transformation: Transformation to a circular economy such as 100% recycling of waste plastics.
Early achievement of net-zero greenhouse gas emissions.
SK Innovation announced that its current battery order backlog is "1 Terawatt + α" but if order to achieve this target they have never compromise on safety that is why vehicles loaded with SK batteries have never had a battery-related fire accident and as a result orders have increased rapidly.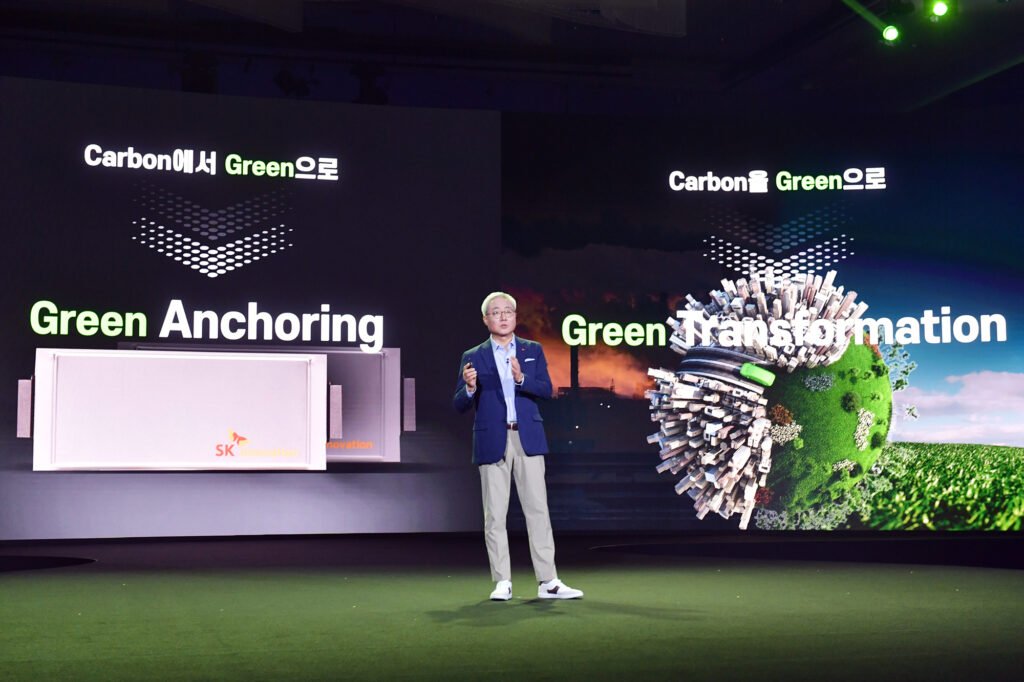 The company's Battery Metal Recycling (BMR) project developed a lithium recovery technology based on accumulated refinery technologies and applied a total of 54 patents that are related to the technology under the slogan of "picking batteries out of batteries."
This project aims to reduce carbon generated from lithium mining by 40–70%.
Trial production is expected to begin sometime in 2022, with the goal of operating a plant for commercial production at home and abroad in 2024.
The company is embracing chemical recycling and sees it as eco-friendly compared to the production process of glass and steel.
So far, it's one of the best '"green" plans I've seen pitched from an oil company. Hope other companies such as Shell, ExxonMobil, and other leaders in the fossil fuel industry should also embrace it instead of just green-washing.
Reference- SK Innovation News Channel, Forbes, CNN, CNBC