Jio-BP, the fuels and mobility joint venture between Reliance Industries and UK's BP, on Thursday announced a partnership with BluSmart – India's first and largest all-electric ride-hailing platform – to set up a network of commercial large-scale EV charging stations.
As part of the partnership, Jio-BP will set up these stations for passenger electric vehicles and fleets across the country.
In the first phase-roll out in the national capital region, these EV charging stations will be capable of accommodating a minimum of 30 vehicles at each station and will be concentrated in urban areas.
BluSmart, through its all-electric fleet, has been disrupting the mobility landscape by providing reliable, zero-surge and zero-tailpipe emission ride-hailing service in Delhi NCR. Running the largest fleet of EVs, BluSmart aims to expand its network into other major cities across India.
Leveraging BP's learnings from the UK with BP Pulse, where they have the country's largest EV charging network, from Germany through their Aral brand, Jio-BP intends to bring in the latest in EV technology to Indian consumers.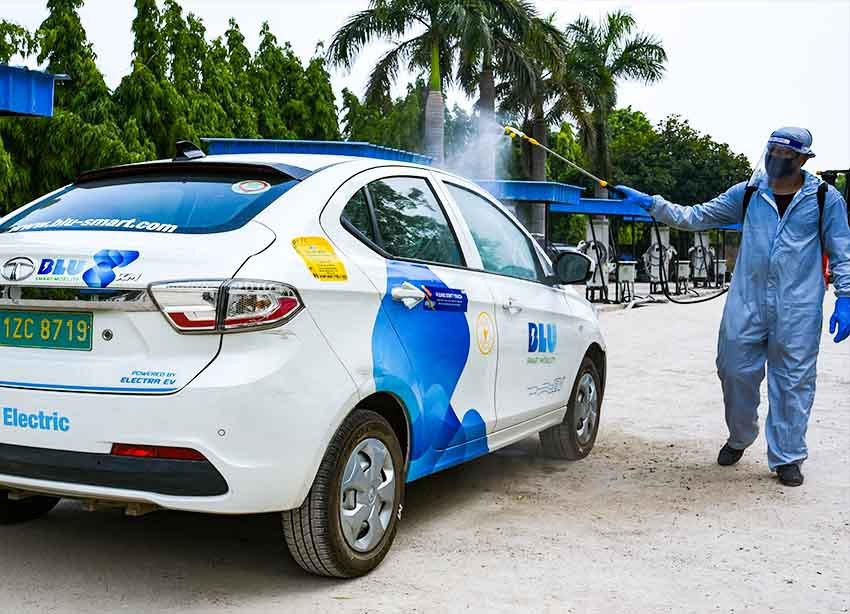 With the vision to become a solution provider of choice for mobility in India, Jio-BP plans to leverage Reliance's presence across 21 states and its millions of consumers through the Jio digital platform. BP will bring its extensive global experience in high-quality differentiated fuels, lubricants, retail, and advanced low carbon mobility solutions.
Jio-BP aims to expand its fuel retailing network to 5,500 over the next five years from the current network of just over 1,400 petrol pumps.
Reference- The Hindu, Jio-BP Newsroom, BluSmart website & PR, NDTV, CNBC, Economic Times