111 of the Climate Action100+ 167 "focus companies" have set a net-zero or equivalent target, pledging to fully reduce and/or offset their emissions at a level equivalent to what they emit annually, accordingly to BloombergNEF.
These focus companies have been deemed the world's heaviest emitting, accounting for over 80% of global industrial greenhouse gas emissions.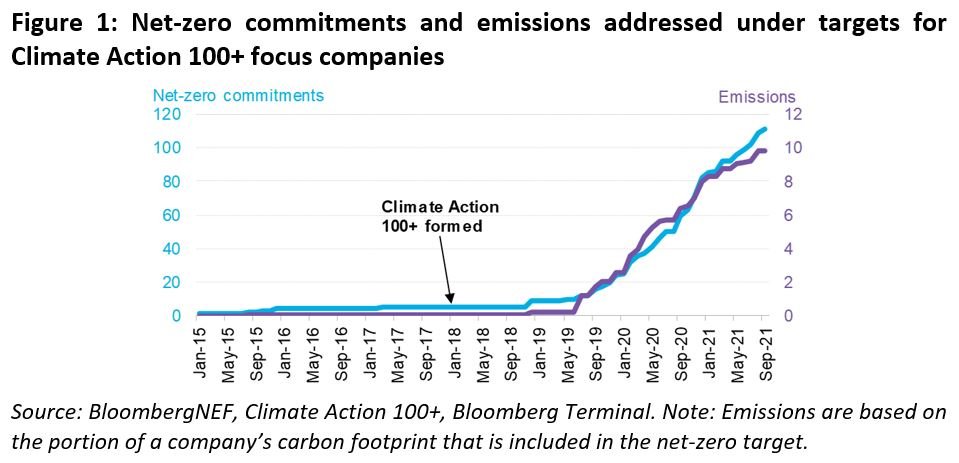 BNEF estimates that in 2030, the net-zero targets set by these 111 focus companies will reduce greenhouse gas emissions by 3.7 billion metric tons of carbon dioxide equivalent (GtCO2e) annually. This increases to 9.8 billion metric tons by 2050 – just short of China's current annual emissions and equivalent to over a quarter of global greenhouse gas house emissions today.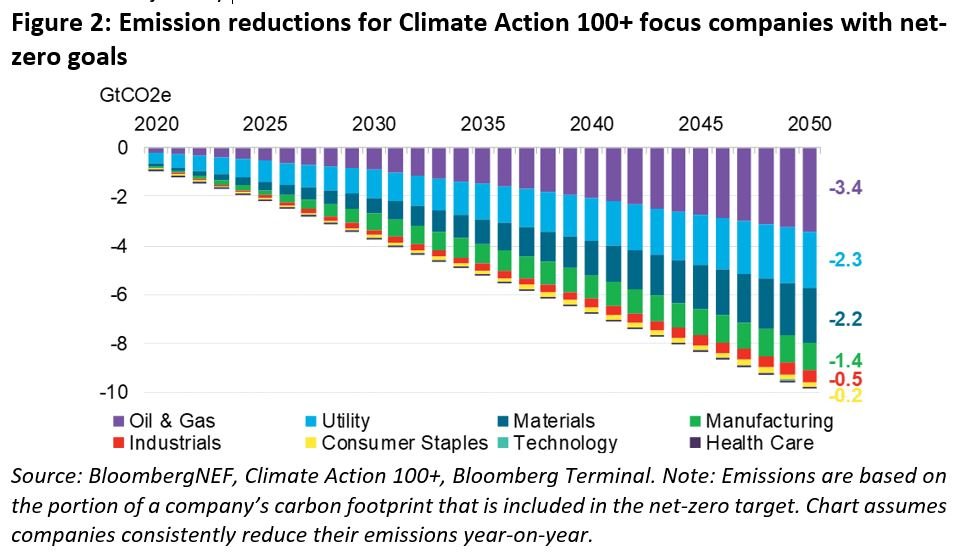 The oil and gas sector will represent over a third, or 3.4GtCO2e, of these planned emission reductions, more than any other sector. European oil majors like Shell, Total and BP have pledged to achieve net-zero emissions by 2050 and have already made some progress as they diversify their business into low-carbon activities.
Alongside investor pressure, these targets have also been influenced by decarbonization targets set by the oil majors' major customers.
Airlines like Delta, American and Qantas, as well as petrochemicals companies like BASF and Dow – all of which are sources of large oil demand – have set net-zero targets of their own and are also Climate Action 100+ focus companies.
This is a Businesswire News Feed; edited by Clean-Future Team