It's common knowledge that cold weather is bad for lithium-ion batteries in electric cars like the Ford F-150 Lightning. "Temperatures below 40°F cause the electrolyte solution to become sluggish, reducing how much power is available to discharge and how quickly the vehicle's battery can charge," Ford writes in a press release.
As F-150 Lightning buyers across the United States and Canada begin their first winter with their new electric truck, Ford wants to make them aware that a considerable loss in range is usual in cold conditions.
Ford provides eight tips for reducing the impact of cold weather on the performance of the F-150 Lightning.
When feasible, park your F-150 Lightning in a garage.
When parked, keep your F-150 Lightning plugged in.
If you're expecting a longer journey, use the FordPass app or center screen to precondition your car with departure timings to warm the battery while plugged in.
If available, utilize heated seats and steering wheel as primary heat to decrease HVAC energy use.
When charging, if feasible, switch off the heater or reduce the temperature to a comfortable level. (Especially when employing DCFC)
If your F-150 is coated in snow, remove all of it before traveling to save unnecessary weight and drag.
Keep driving speeds of any electric vehicle moderate in cold temperature as high speeds use more energy.
Ensure your tires are at the proper pressure.
The main advice are to keep your car plugged in so that power from your home charger may be utilized to heat the passenger cabin and battery pack before traveling.
Another piece of useful advise is to utilize seat and steering wheel heaters whenever feasible instead of depending on cabin heaters, which require a lot of battery power.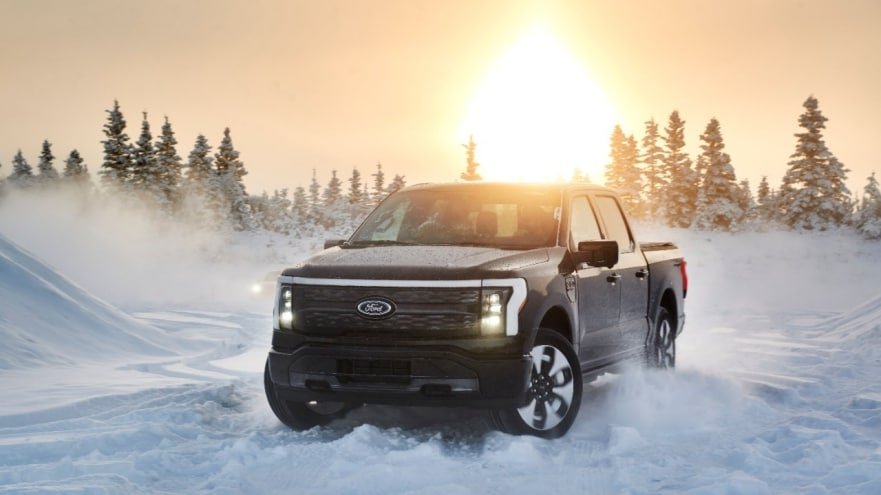 Ford claims that it has thoroughly tested the F-150 Lightning in temperatures as low as -40ºF and as high as 140ºF, proving that it knows a thing or two about running electric cars in harsh conditions. There's nothing terrifying about that list; just sensible advice that will soon become normal operating practice for all EV drivers.
Reference- Ford Press Release, Inside EVs, Top Gear, Auto Car India, Rushlane, Clean Technica