Australia, Chile, and China are the three largest producers and exporters of lithium, a metal with the capacity to influence not just the fate of those who control it, but also the fate of the entire planet. In the worldwide competitive market, India has discovered a fresh ray of hope – a new untapped resource of this valuable metal.
According to the Geological Survey of India (GSI), lithium deposits have been discovered in Jammu and Kashmir for the first time in India's history. The reserve is expected to be in the range of 60 lakh tons. Previously, 1,600 tonnes of lithium deposits were discovered in the Karnataka district of Mandya. It was, however, not commercially feasible.
The lithium-ion battery has revolutionized electronic communications, computers, and digitalization, and it is now fueling the world's transition to renewable energy. The growth and domination of lithium-ion batteries may be attributed to their higher energy density when compared to other rechargeable battery systems, which is aided further by the design and development of high-energy density electrode materials.
Because of their work on the lithium-ion battery, Stanley Whittingham, John Goodenough, and Akira Yoshino were awarded the 2019 Nobel Prize in Chemistry.
The finding of a vast resource in India provides new hope for the country, which has been heavily reliant on imports of the mineral. This discovery is all the more important because the majority of the global resource is located in places with significant water stress.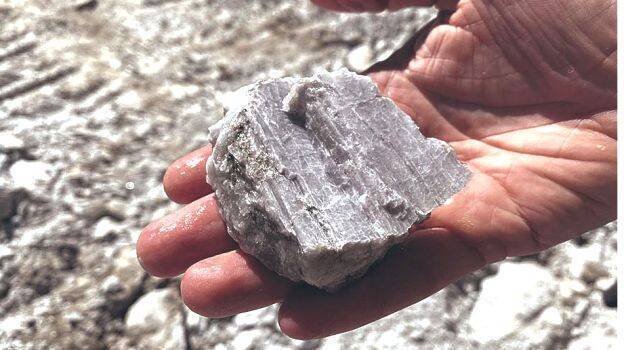 The mineral requires a large amount of water for extraction, and the majority of deposits are in nations with water shortages, making India a viable future option.
Aside from EVs, lithium is used in the medical industry, electronics that power cell phones, solar panels, and other renewable technologies required for the shift to sustainable energy. The finding may herald in a new age not only for India, but for the entire planet.
Reference- GIS PR, India Today, Hindustan Times, Business Today, NDTV, ANI