Switch Mobility has introduced India's first electric double-decker bus, the Switch EiV 22, which is equipped with the most recent aesthetics, technology, safety, comfort, and environmental compliance.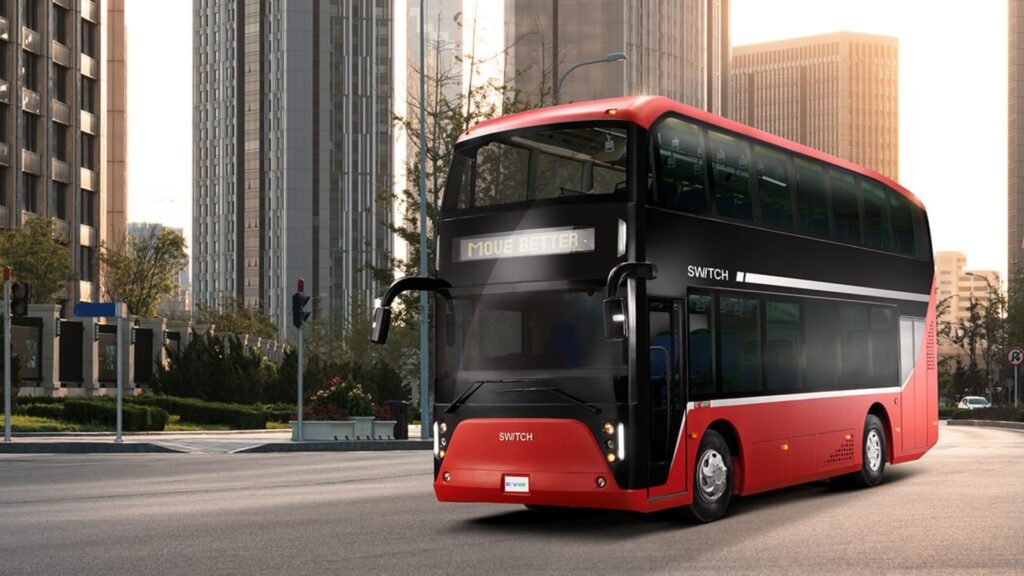 The bus is outfitted with NMC chemistry batteries that are strong and long-lasting, increasing range and efficiency. Furthermore, with an order bank of 200 double-decker buses for BEST (Mumbai's most prolific double-decker bus operator), this vehicle is guaranteed to create a splash.
The Switch EiV 22 was conceived, developed, and produced entirely in India to take use of Switch Mobility's global electric bus experience. It has cutting-edge technology, an ultramodern design that includes stringent safety requirements, and best-in-class comfort features. The redesigned famous double-decker bus is intended to transform public transportation in India.
In terms of packing, the Switch EiV 22 is a considerable development, becoming the world's first semi-low floor, air conditioned, electric double-decker with a bigger entrance on the back overhang and a rear stair. The double-lightweight decker's aluminum body structure improves passenger-to-weight ratio and lowers cost per kilometer per passenger.
The Switch electric double-decker can transport nearly twice as many seated passengers as a comparable single-deck bus with only 18% additional curb weight. Seating for 65 persons has been optimized. The double-design decker's is based on a 650 V system, which is also utilized by Switch EiV 12, which will be released in June 2022.
Reference- Switch Mobility Newsroom, Financial Express, The Hindu, Business Standard, EV News