XTURISMO, the world's first flying bike, made its fiery premiere at the Detroit Auto Show. It's a genuinely futuristic — and somewhat spooky — sight to witness, floating a couple feet above the ground with a grown man sat straight as if they were riding any old motorcycle. It looks like a motorcycle mixed with a drone, and that's because it is.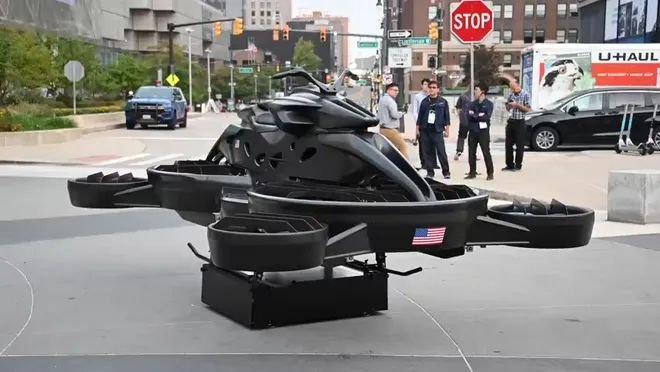 The XTURISMO hoverbike, built by Japanese firm AERWINS Technologies and powered by a Kawasaki hybrid engine, can fly for 40 minutes at speeds of up to 62 miles per hour (100 kph).
You have to wonder how much shorter the flying duration would be if the hoverbike was powered at motorway speeds. Nonetheless, considering how new the technology is,we're impressed.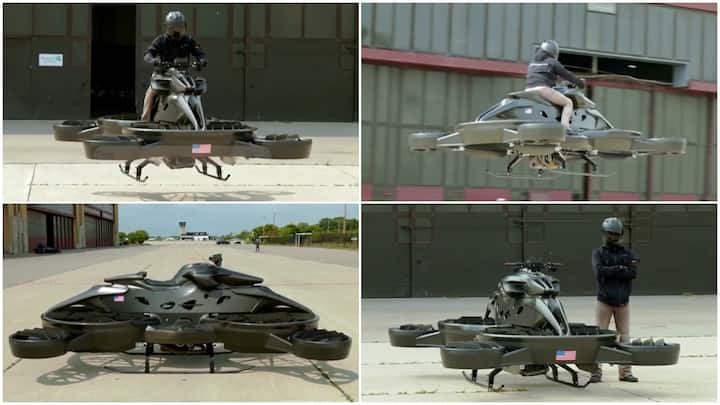 The hoverbike is currently on the market in Japan, and AERWINS founder and CEO Shuhei Komatsu said plans were in the works to offer a smaller version in the United States in 2023.
What is the cost? A whopping $777,000 – however Komatsu wants to reduce the price of a smaller, electrified counterpart to $50,000 by 2025.
XTURISMO still has a long way to go before it becomes a viable option. It's still loud, required remote control for its presentation, and is presently not street legal as a piece of electric vertical take-off and landing technology (eVTOL). But XTURISMO does have one thing going for it: it's unquestionably awesome.
Reference- Reuters, Interesting Engineering, Detroit News, Futurism, AERWINS Technologies