Are human drivers, backed up by technological aid when we fall short, a safer option that is now available? Do features such as automated emergency braking (AEB), pedestrian braking (PAEB), lane keep assist (LKA), and adaptive cruise control make human drivers so secure that we won't need mandated autonomous vehicles in the future?
In 2018, the NHTSA collaborated with automakers representing the great majority of the industry to collect genuine data that might reveal the entire truth about Advanced Driver Assist Systems (ADAS). This program is known as the Partnership for Analytics Research in Traffic Safety (PARTS).
They examined data from 93 different car types that were involved in crashes in 13 different jurisdictions between January 2016 and August 2021.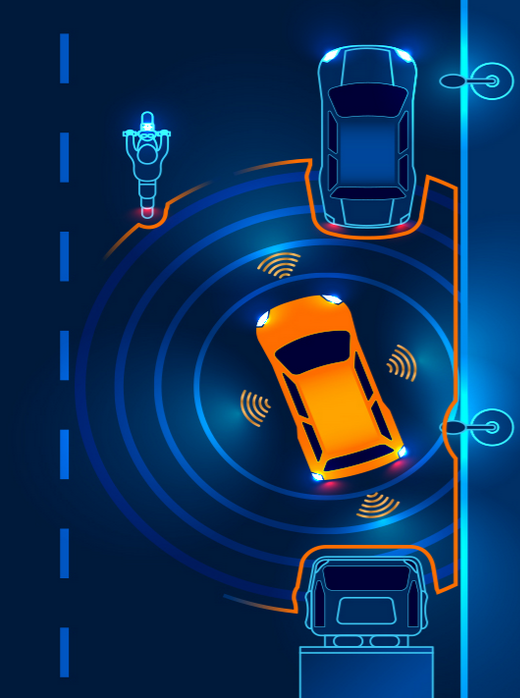 The purpose of this study was to assess the effectiveness of various safety features including forward collision warning (FCW), automatic emergency braking (AEB), pedestrian automatic emergency braking (PAEB), lane departure warning (LDW), lane keeping assistance (LKA) and lane centering assistance(LCA). crashes that were relevant to each system were defined as front-to-rear crashes for FCW and AEB; frontal crashes involving pedestrians for PAEB, single vehicle road -departure crashes for LDW, LKA, and LCA.
The study discovered that when a vehicle is equipped with FCW + AEB, the likelihood of all front-to-rear collisions is reduced by 49%.
Another intriguing finding of the study was that AEB works in a range of settings, even when the highway, weather, and illumination are not perfect. ADAS can still aid by lessening the severity of the collision and lowering injuries.
They discovered that LDW + LKA decreased all single-vehicle road-departure collisions by 8% and injury single-vehicle road-departure crashes by 7% using lane departure avoidance/warning technology. The addition of LCA decreases crash rates by roughly the same proportion (9%).
When analyzing pedestrian braking, the findings were less evident.
It seems obvious that for human driver some assistance is preferable to none, and that mechanisms to give this aid are accessible and useful today. While these technologies might be improved (particularly in recognizing pedestrians and remaining in lanes), cutting rear-end accidents in half is a significant achievement.
Instead of arguing for an all-or-nothing approach to autonomous systems and demanding complete acceptance when they are ready for prime-time, we should consider a continuum of technologies that save lives now while providing alternatives for the future.
Reference- NHTSA website, Popular Mechanics, Clean Technica, Interesting Engineering, Tomorrow's World, Horizon