"Muni Seva Ashram (MSA)" or the "Green Ashram" as it is popularly known is situated at Goraj, almost 30 kms from Baroda city. In this one of its kind Ashram in India one can probably witness deployment of all the RE Technologies at one single location.
Back when the ashram was established in 1980, alternative energy was not an option, it was a necessity. The ashram has experimented and successfully implemented a vast assortment of Sustainable solutions and Renewable Energy technologies to meet its needs. The Ashram today relies majorly on the Renewable Energy Technologies to meet its power requirement for High school, Air Conditioning requirement for the state of art cancer hospital and for preparing meals using the renewable energy systems deployed in the ashram premises.
Renewables Deployed
When Ashram started the residential schools in the 90s, there was no electricity and the ashram met the challenge by installing a solar power plant.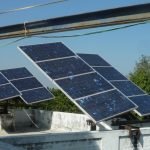 To cook for its community the Ashram kitchens use a combination of bio-gas plants and solar dishes. A thermic fluid based solar cooking system provides adequate temperature to fry, bake or roast in the comfort of kitchen.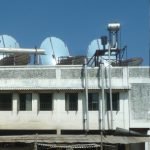 The ashram has a state-of-the-art Cancer hospital for that it needs constant air conditioning because of the medical equipment it operates. Ashram has installed a Lithium Bromide based Vapour Absorption Chiller (VAC) refrigeration system that can achieve cooling up to 6 degc. Necessary heat was provided by two bio-boilers of 1.5 ton and 3 ton capacity. The machine required 5000 kg of wood per day. To reduce wood consumption, Ashram has installed a solar steam generating system which employs 100 parabolic dishes for concentrating sun's heat using Scheffler Concentrators.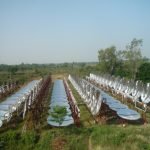 One of the very unique feature of the Ashram is the installation of world's first "Solar Crematorium".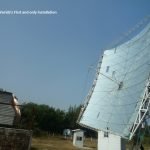 All of this shows that Renewable Energy Technologies are affordable, scalable and can be deployed even at the grassroots level