India has made a considerable progress in the field of renewable energy and is now marching towards achieving the ambitious target of 175 GW installed capacity of renewable energy by 2022. Despite reservations and apprehensions from several quarters, the government is pursuing hard to overcome all the challenges and gain momentum in the desired direction.
If we go by the latest data released by Ministry of New and Renewable Energy (MNRE) installations for renewable energy in the country continue to grow at a rapid pace. By April 2017, the country had been able to bolster its installed capacity to 57 GW, as compared to 34 GW in 2014, registering a quantum jump. With these numbers the contribution of renewable energy has gone up to 17.5% of India's total energy production, setting a new path towards energy independence for the country.
Renewable energy has emerged to be the way for the future, which is going to reshape our world very soon. Echoing similar sentiments, Zartab Haider Jafri, Managing Director at Maksus Mimer Energy Solutions India said, "Renewable Energy is going to shape a big part of our future, there is no doubt on that. With carbon Emissions at an all-time high it has become imperative for countries to start looking at renewable resources for Energy Generation."
The director of Goldi Green Technologies, Chetan Shah also agrees that "There is no doubt that renewable energy is the future… in the present scenario, there has been a considerable turnaround in the pace at which renewable power projects are being implemented."
Renewable energy is not only sustainable but is also environment friendly and pollution free and can solve multiple problems the country faces, if it is nurtured properly, as it has been done by many countries that have adopted renewable energy as their prime source of energy. Jafri points out, "We have countries like Sweden, Costa Rica, Denmark, Norway, Germany and others who are generating significant amount of their energy from renewable resources." These countries not only benefit from the availability of clean energy but it also means better environment, less pollution and a healthy life for their citizens.
On other hand we have countries like India which are still largely dependent on fossil fuels, despite having ample renewable resources on their hands. Shah is of the opinion that the government needs to be more pragmatic in its approach to harness this energy resource by implementing policies which would help in protecting the interests of renewable energy project developers as well as manufacturers. This will help in creating a favourable environment and thus attracting more investment in this sector.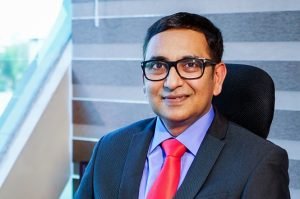 "India promises to offer immense financial opportunities in this sector and investors, manufacturers and developers alike have shown a keen interest to participate in this revolution, given that their interests are protected from cheap foreign imports," Shah said, "The government should really cut down on red tape, and simplify the process of getting various permissions for establishing new manufacturing facilities. This would totally transform the perception of the world towards India as an investor friendly country and be a great booster for the 'Make in India' initiative of the government."
One important factor for any industry to succeed is the easy access to finance and decent return on investments. According to Jafri to build the momentum, "Government should promote renewable energy generation across industries by giving them lucrative incentives and also help them in acquiring it at interest free loans from the banks and climate funds. Also most of the technology should be made available locally in order to check the prices and for that manufacturing set ups need to be given all kind of support and incentives."
As, technology matures further, the cost of production for renewable energy will continue to fall, increasing viability. Therefore, Shah believes, "With the introduction of new technologies in renewables, output efficiencies will increase and prices will continue to come down. This will fuel a dramatic growth in the renewables industry and India would be strongly positioned across all parameters to realise this tremendous potential."
Another factor that will work in favour of renewable energy is the high level of awareness that is spreading across the country in various walks of life. Right from roof tops to busy airports to roads, renewable energy is energizing the country and with technical advances slowly it will impact every facet of our lives.
"Not just India but the world needs to take a serious look for a better tomorrow, as it is important that countries those who are still high on fossil fuel based energy consumption should bring around a paradigm shift in their approach and should look at harnessing renewable resources to generate electricity, said Jafri. "In next five years, i believe India is going to reduce at least 8-10% of their dependency on fossil fuel and shift towards renewables, with will be a significant step towards a Greener India."