Tesla's Powerwall battery has won Japan's Smart Energy Excellence Award. This is just one more award in Tesla's vast and growing collection. Usually, when Tesla wins an award, it's for a vehicle, not the energy side of the business.
The Powerwall may have won the award due to two factors that are important to the Japanese: affordability and functionality.
In Japan, the Tesla Powerwall with a storage capacity of 13.5kWh costs 990,000 yen, which is around $9,000. The cost of the Powerwall is about a third of the cost of its competitors.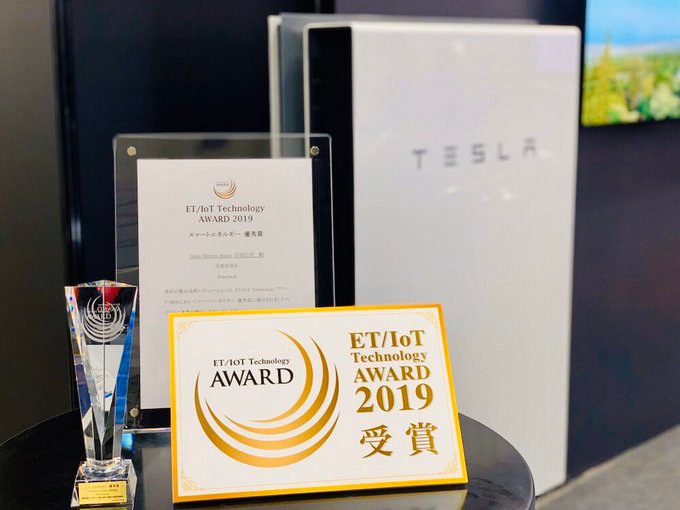 The award was given by ET & IoT Technology, which described Tesla's Powerwall battery software update function and pointed out that a "Virtual Power Plant" is also possible.
This would allow power supplies to function as a single power plant with a distributed arrangement. Indeed, it is already being used for such purposes in Australia.
Reference- Tesmanian website, Clean Technica, Tesla online Newsroom