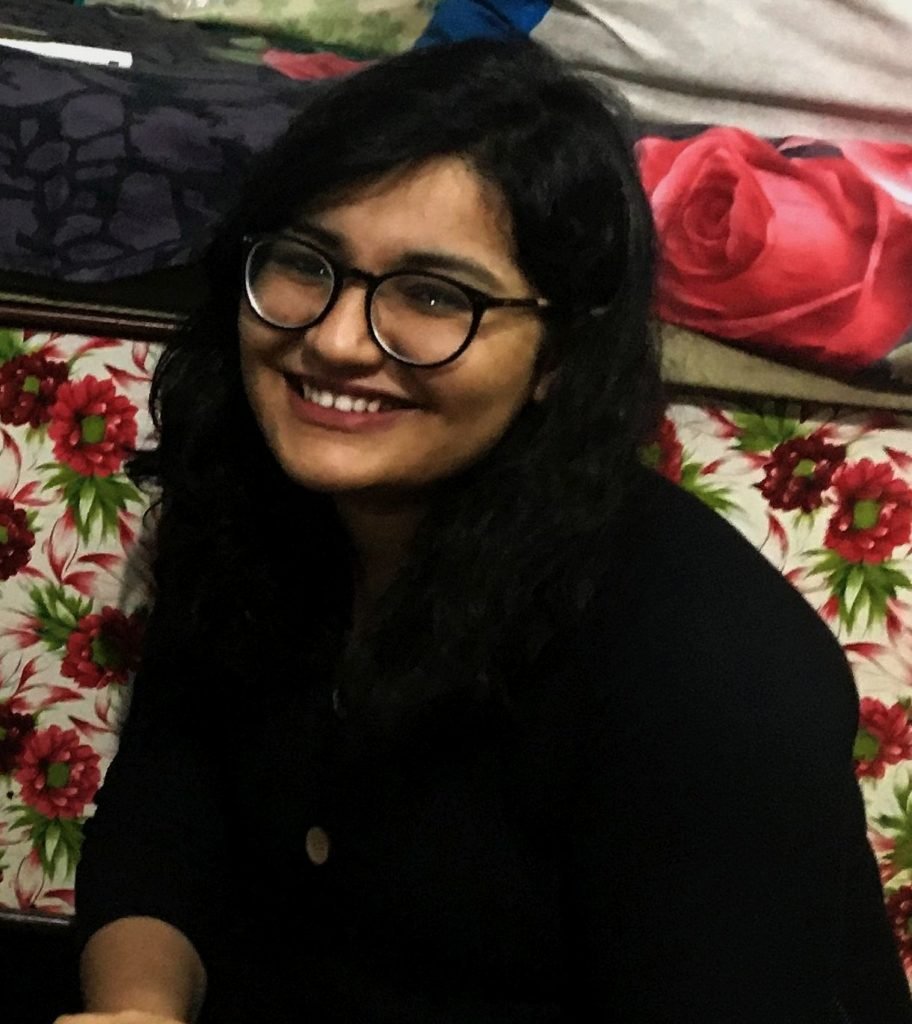 Clean Future is in conversation with Manasi Jaiswal, Founder & CEO, Kshitih Foundation, who left the cabin comfort of Google to venture into the hinterland with a desire to uplift her people and place.
---
Tell us briefly about Kshitih and its objectives?
Kshitih Foundation is a social enterprise that works in the field of environment, employment and education. We are based in Korba, Chhattisgarh.
For employment generation, we handle the local waste management, for environment protection we conduct plantation drives and encourage sustainable organic productions.
We have also established, our own brand known as 'Mitaan' which is all about handcrafted, eco-friendly products, with the help of tribal and rural women weavers/artisans
In collaboration with another organization ETechDreams, we are setting up 5 mini-libraries in the schools situated in tribal and rural areas to encourage students to develop a reading habit. The libraries will be functional as soon as the schools reopen.
What prompted you to undertake this social venture with a background in Data Science and that too in the hinterland of India?
I was moved by pain and suffering of others while I was still a kid, when I use to observe, on my summer vacations trips, children begging, homeless shivering and differently abled struggling to feed but at that time I could hardly make a difference to their life.
Being bored by the monotony of corporate life I joined an NGO and also formed one named Kapdadaan while i was in Bangalore.
Meanwhile, I also realized that there are already a lot of NGOs and Social Enterprises working in the Metros and other urban setups. I began to think how Chhattisgarh is still considered a backward state and my hometown Korba is still underdeveloped.
It was then that I decided to shift my base to Korba and work for the place where I grew up.
Out of the three key verticals namely Environment, Employment and Education which is the bread earner ?
Kshitih is bootstrapped up till now, but we are planning to raise funds a few months down the line. We are sustaining because of our brand 'Mitaan' which falls under employment vertical.
Kshitih is now a happy family of 150 artisans and aspire to grow larger with each passing day. We have a small unit of specially-abled people working with us who exhibit brilliant workmanship.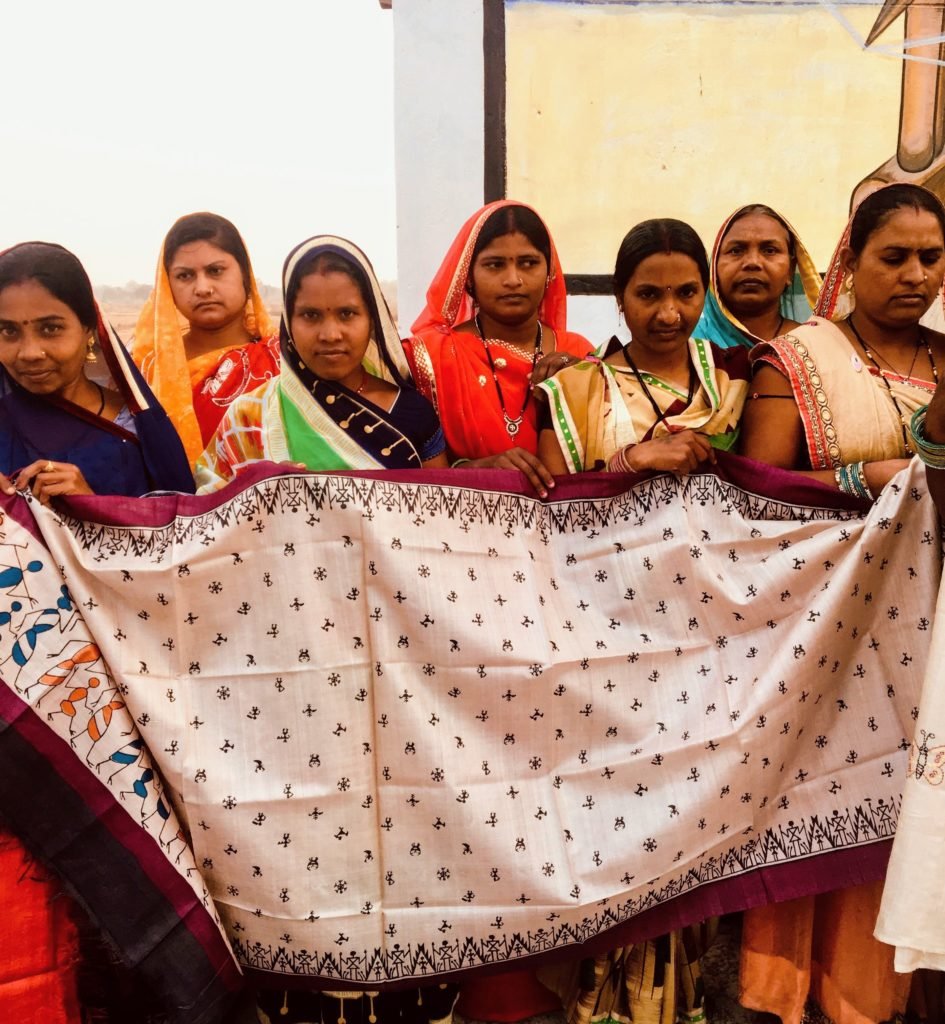 We encourage sustainable fashion and eco-friendly lifestyle, hence we have tried our best to be as responsible as possible in using water and fuels; natural dyes such as Turmeric, Beetroots, Carrots, Pomegranates etc are made from the leftover fruits and vegetables to help the local and marginalized farmers so as to minimize their loss.
Kshitih is also a practitioner of 'ahimsa silk' or 'non-violent silk' since we do not kill the silkworms to extract the thread from the cocoons.
We have also engaged 27 SHGs until now in making of reusable cotton masks will were highly appreciated by the people of the town and the government officials.
Now that thousands of migrant workers have returned to Korba after being hit by the Covid crisis, I consider it my responsibility to create more employment opportunities for them.
We have started a few more verticals and are training people to make products out of bamboo, skill them to produce Dhokra art and earthen cookware/tableware.
We are also exploring Non-Timber Forest Produces like rare herbal and medicinal plants, dry fruits and wild honey for generating employment.
We are focusing on concepts of recycling and up-cycling by creating an interdependent ecosystem which reduces the waste production to almost zero, keeping the basics of Circular Economy in mind.
What is your 'Go -To-Market' strategy with various offering?
Kshitih considers women and artisans as the really Heroes so the plan is to take their story to the world and at the same time help the customers to not only buy original hand-crafted products but also help the artisans behind creating those products directly.
We are planning to collaborate with Influencers and other NGOs to promote our cause. The latest initiative we have undertaken is to plant 3 trees on behalf our customers in return of each apparel that they buy from us, which they can always seek update on.
How has been your experience with Waste Management? Is that sustainable?
Waste Management is the most challenging domain of our work. At Kshitih we work with all women team (Self Help Groups) for this. The waste collected from domestic and commercial places everyday goes to our Solid Liquid Resource Management (SLRM) Centres.
Dry and wet wastes are segregated. Wet wastes are turned to vermi-compost to be sold to the local farmers at a very affordable price and the dry wastes are sold to the scrap dealers by our SHGs to earn some extra income.
Despite all these efforts, the drop-out rate of these women is quite high. The shortage of sanitation workers often upset the residents and they mix up all their wastes and throw them in the open.
This hasn't yet proved to be sustainable for us. Hence, we are restructuring our existing model and working on specific pain points for implementing waste to wealth strategy.
What are some of the key challenges and how you are addressing them?
To address the pain points discussed above we are conducting training and interactive classes for the SHGs more often. We want to open a seamless communication channel for all our workers.
We are also planning to run various campaigns and take children as 'Kshitih brand ambassadors' who would be educating their localities about the ongoing waste management crisis and how they are destroying their kids future.
Where do you see Kshitih in next two years?
We have a target of employing more than 1500 more people over the span of next two years and plan to build a robust education system, which will not not focus on academics but sports, humanities and sex education equally.
Kshitih also plans to open many more libraries and set-up Rural IT in our district to employ over 200 graduates.
The plan is to document our success story so far and raise funding for making our plans a reality while we make various verticals sustainable.
This is a Clean-Future Exclusive