Sulzer & Schmid Laboratories AG, that pioneered the use of unmanned aerial vehicles (UAVs) for wind blade inspections, has launched its new 3DX™ SmartPilot drone solution, designed specifically for inspection campaigns in areas where site access or complex logistical barriers necessitate a quick, highly portable blade inspection solution.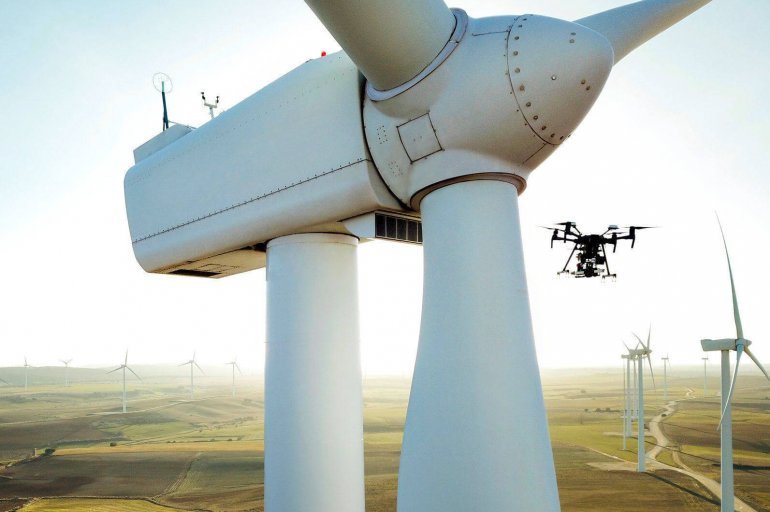 Operators may now depend on the 3DX™ SmartPilotto to perform semi-autonomous drone inspections utilizing conveniently transportable equipment that can be installed instantly on-site.
The 3DX™ SmartPilot Solution is driven by proprietary software developed by Sulzer Schmid and is compatible with the majority of small off-the-shelf DJI drones. It is intended to do semi-autonomous inspections using a drone pilot and 3DX™ software to assure optimum flight routes.
The inspection data is uploaded, processed, and analyzed on the 3DX™ Blade Platform, the industry's most comprehensive blade inspection data management system.
3DX™ SmartPilot's small form makes it ideal for inspections of wind farms operating in very distant places, as well as for ad hoc inspections. It's similar to doing inspections while wearing a backpack.
This innovative plug-and-play system is very adaptable and will circumvent the majority of logistical and customs obstacles. Once installed on-site, it may be distributed immediately.
This is the most cost-effective method since it needs just low-cost hardware that does not require a proprietary payload. Simultaneously, it offers all of the benefits of the 3DX™ Blade Platform without sacrificing data processing or intelligent analytics.
This is a PR Newswire Feed; edited by Clean-Future Team