One pair of leather shoes requires about 9,000 gallons of water to produce. On average, a household of four consumes little more than 500 litres of water each day for various purposes.
If you own more than two pairs of shoes, you have just contributed to the usage of more than 18,000 litres of water that was needed to make them. These data and figures do not enter our consciousness as frequently as they should.
While the Indian footwear industry is inundated with both domestic and foreign companies, few are focused on developing a sustainable brand.
Neeman's is India's first footwear brand to make shoes out of natural, renewable, recyclable, and biodegradable fibres.
In 2016, Neeman's introduced a merino wool shoe product after two years of thorough testing. In 2018, the beta version of Neeman's was released. With new colours and sizes, the brand began to establish itself in the Indian footwear market.
In 2021, the company introduced its first completely made in India product called Eco-flip (slippers). Having worked extensively with merino wool, the company now started using recycled PET bottles, recycled tyres and natural cotton.
The use of planet-friendly material was only possible by blending it well with innovation; hence, sustainability and novelty became the driving force behind the brand.has now started using cotton blended with other recycled material.
According to Neeman's, the Indian footwear market is valued $600-$650 million. With its comfy natural shoes, the emerging company intends to become a market leader in the Indian footwear sector.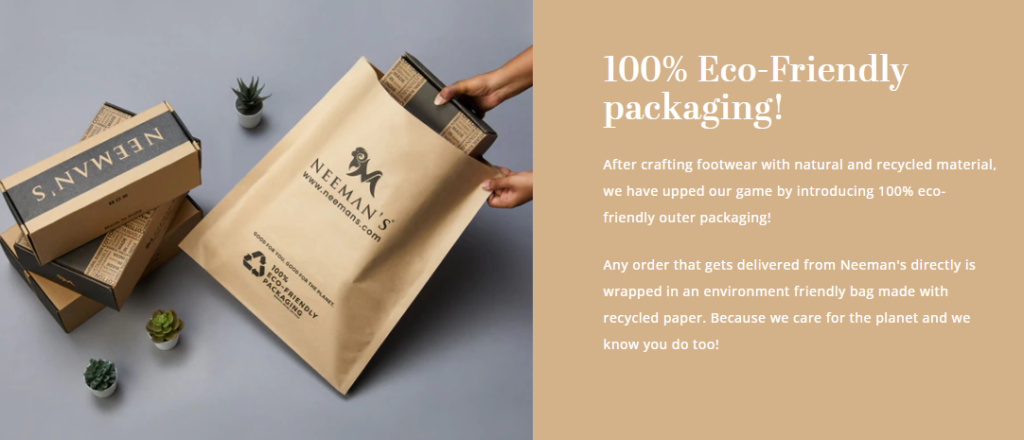 Neeman's secured $1 million in pre-Series A fundraising from Anicut Angel Fund, AngelList, and a group of serial entrepreneurs. On Wednesday, Neeman's announced the completion of a Rs 20 crore (about $2.7 million) Series A investment round headed by Sixth Sense Ventures.
The firm intends to use the present capital on product development, launching its brand in international markets, expanding categories, and R&D.
This is a PR Newswire Feed; edited by Clean-Future Team