Karsan, located an hour outside of Istanbul in Bursa, has been manufacturing passenger cars and buses since 1966. Their primary activity is the design and production of a wide range of buses.
They earned a reputation for themselves in the market with their diesel-powered rigs, but they quickly decided to embrace electrification and now offer a whole line of totally electric bus services.
They collaborated with BMW to provide batteries and motors for the development of an electric version of their smallest bus, the Jest. In 2018, it was formally introduced in Munich. Partnering with BMW on the electric powertrain of the vehicle gave Karsan a solid foundation for its electric vehicle lineup and a reliable partner in the push towards the future.
The e-Jest is a 5.8-meter-long, 25-passenger low-floor shuttle bus built for the Turkish market. In Turkey, it is common for companies to pick up employees in this sort of vehicle, and they are also frequently used to transport children to school.
The company quickly followed up on the e-Jest with a completely electric version of the popular 8-meter-long, 52-passenger ATAK. It was the first of Karsan's full-size transit buses to be available in an all-electric form.
Karsan has also added completely electric versions of the remainder of its buses to its portfolio since its debut. To date, 300 totally electric buses have been sold, and sales have reached a tipping point this year, with 280 new orders coming in only the first three months.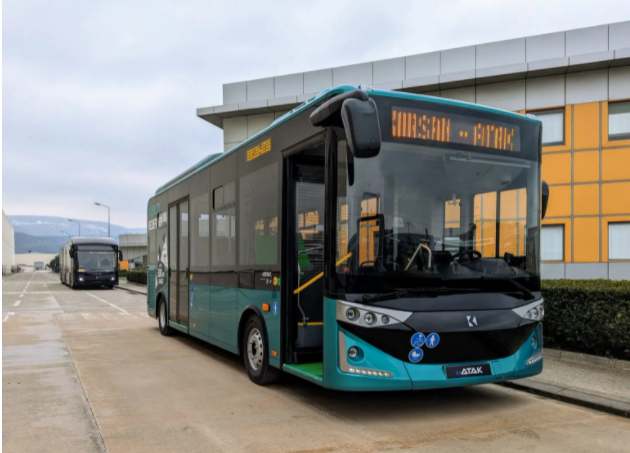 Karsan has successfully transitioned from decades of petrol and diesel vehicles to a complete complement of battery electric buses. By all accounts, Karsan's future is bright, as is the zero-emission future they are ushering in for Turkey and beyond.
Reference- Clean Technica, PR Newswire, Karsan website