Volkswagen Commercial Vehicles has halted ID.Buzz production in Hanover for initially one week. The Volkswagen ID. Buzz is constructed on the same MEB chassis as the other ID. cars, but it utilizes battery cells made by a separate firm. Those new cells are causing problems in the initial ID. Buzz production cars.
In fact, the concern is so great that Volkswagen has suspended manufacturing as it attempts to resolve the battery issue. Some of the new supplier's cell modules fall short of the intended performance. As a result, when the automobiles are put into operation, the voltage drops. This fluctuations diminishes vehicle range and may have a detrimental influence on service life.
The company stated to local news outlet Hannoversche Allgemeine Zeitung (paywall) that problems were discovered during supplier quality inspections, but gave no other specifics. There are no other ID. branded vehicles implicated since they use batteries from different vendors.
VW Commercial Cars has produced about 500 ID. Buzz vehicles (including two special Star Wars variations) since the start of production earlier this month, although none have yet been delivered to consumers. As a result, only manufacturing in Hanover is affected, not production in other places.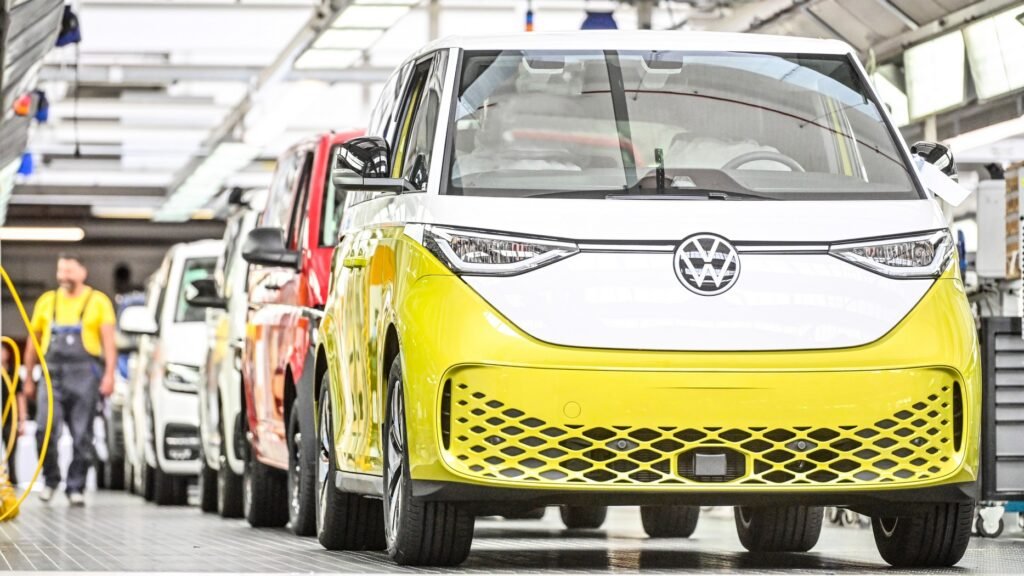 These new cells will be utilized in more MEB models in the future, but when questioned, the business did not reveal which manufacturer was involved.
The problem Volkswagen is encountering with its new battery source demonstrates how tough it is to manufacture autos that work as intended in real life. Even though all new automobiles are carefully tested, frequently for years before they are sold to the public, all faults just can't be discovered by those testing they still exist.
Reference- Electrive, Clean Technica, Local News Source Hannoversche Allgemeine Zeitung (paywall), Volkswagen website