Xing Mobility, a Taiwan-based electric vehicle technology provider,has introduced a new battery management system (BMS) with full immersion cooling systems for battery packs.
The new battery system is intelligently called Immersio XM25 and offers full immersion cooling. With immersion cooling technology, the battery cells are completely surrounded by the coolant, just like you are in a swimming pool on a hot summer day.
Cooling plates or channels that only touch one or two sides of a battery cell are the norm, but heat transfer occurs over a significantly smaller area than immersion cooling.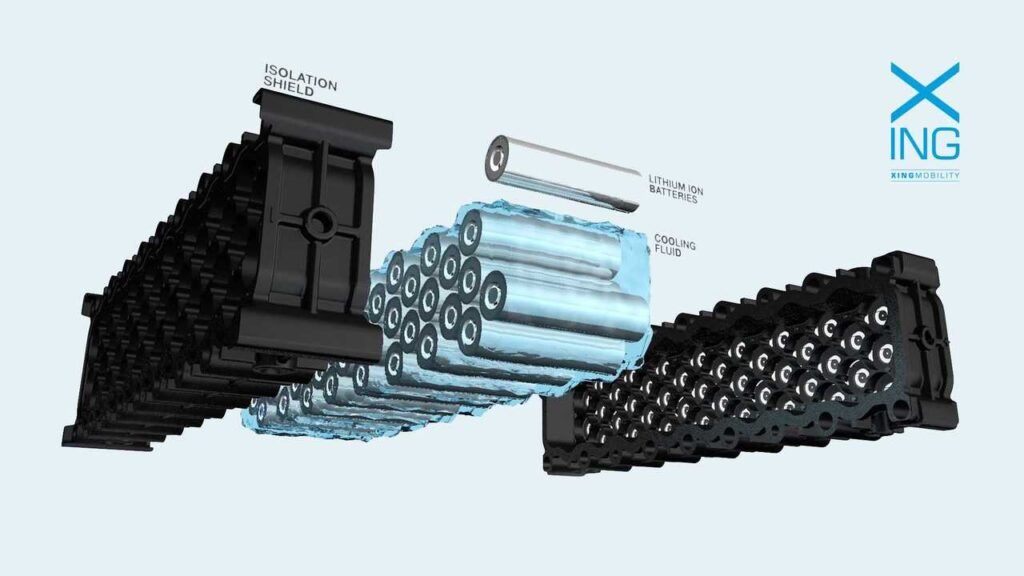 Xing Mobility claims that a more even temperature distribution across the battery cell and increased cooling efficiency allows for "super fast" charging and doubles the life of the battery cell. The Immersio XM25 combines a battery pack with a battery management system and an active safety module.
The company says the new system is particularly suitable for heavy-duty electric vehicles used in logistics, construction, agriculture and the mining industry.

System voltages up to 800 volts are possible, and Xing says a life of over 3,000 cycles is likely. The Immersio XM25 is currently being integrated into a model from an anonymous Asian commercial vehicle manufacturer whose production is expected to begin in late 2022.
"Immersion cooling paves the way for a whole new generation of battery systems."
Reference- The Verge, Inside EVs, Xing Mobility website, Electrive, Gree Car Congress