Steel is now one of the most produced materials on the planet. We can utilize technology to construct things that were previously impossible, such as buildings and automobiles that are less likely to kill their occupants in collisions.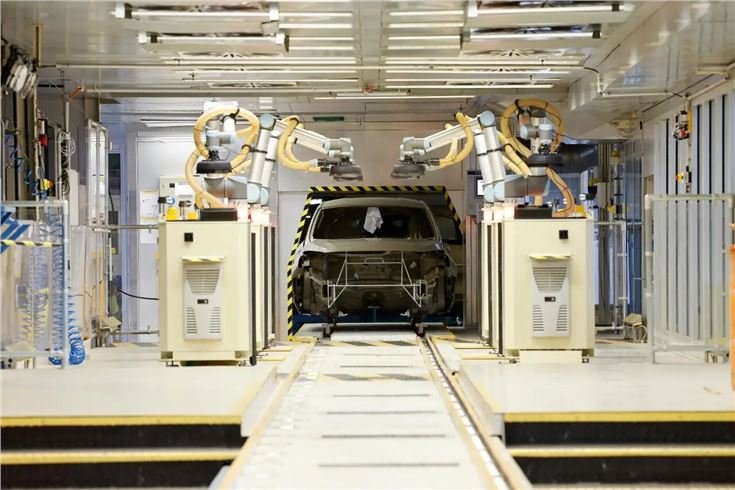 However, there is a difficulty with steel. It takes carbon-intensive energy to melt the iron and form steel, but it also takes carbon atoms to strengthen the steel. That is why coking coal is so widely used in steel manufacturing – it literally adds carbon to the metal's bulk via a chemical reaction.
So all of that steel demands a lot of carbon, and it contributes roughly 8% of human carbon dioxide emissions into the environment.
Fortunately, firms are developing lower-impact steel, and Ford is collaborating with some of them to incorporate greener, leaner steel into its cars.
The firm has declared that it is taking further measures to secure a consistent supply of low carbon steel for future goods. This will contribute to the company's objective of becoming carbon neutral by 2035.
To ensure this supply, the business has signed Memorandums of Understanding (MoUs) with Salzgitter Flachstahl GmbH, Tata Steel Nederland B.V., and ThyssenKrupp Steel Europe AG.
Three of Ford's top suppliers have indicated plans to increase low carbon steel output in the coming years. This is great news for Ford since it signifies a significant reduction in the company's CO2 impact. The first use of this new steel will be on Ford's all-electric, medium-sized crossover car, which will be released in 2023.
It's good to see that a real manufacturer is buying steel that was made with less carbon emissions and it isn't just happening in a laboratory.
Reference- Ford Online Newsroom, Autoblog, Interesting Engineering, Knowable Magazine, The Verge, EV Obsession