The Lightyear 0 is the manufacturing successor to the Lightyear 1 prototype, which highlighted the idea of a solar-powered electric car. The business has announced that manufacture of its first vehicle, the Lightyear 0, has commenced at the Valmet Automotive factory in Finland.
Initially, just one car per week would be produced, with the business intending to progressively ramp up manufacturing in the first quarter of 2023.
Lightyear claims to be the first automobile firm to produce an electric car powered entirely by sunshine. After six years of creating its own innovations, the comapny has gone through one of the most difficult stages for new automotive firms – entering the market with original technology. The Lightyear 0 is one of the most efficient vehicles ever built. It has an extremely low drag coefficient of of 0.175.
The use of four traction inverters and direct drive-in-wheel motors eliminates the need for energy-draining components like a gearbox and driveshafts. The drivetrain not only has the best efficiency on the market, but it also has fewer spinning components for substantially cheaper maintenance.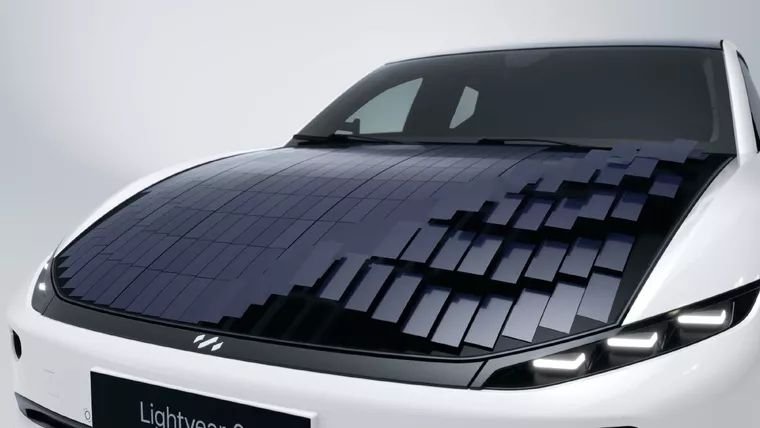 The total output of the four motors is 170 horsepower (127 kW), yet the battery weighs just 771 pounds. According to the firm, it boasts one of the greatest energy densities of any production automobile and can power the car for a total of 388 miles (624 Kms) in the WLTP test cycle.
Lightyear claims that depending on the quantity of solar accessible throughout the year, users may anticipate to acquire between 6,000 and 11,000 kilometers (3,728 to 6,835 miles) of range from the sun alone each year. 782 IBC monocrystalline silicon solar cells with a peak solar output of 1.05 kW cover the hood, roof, and hatch.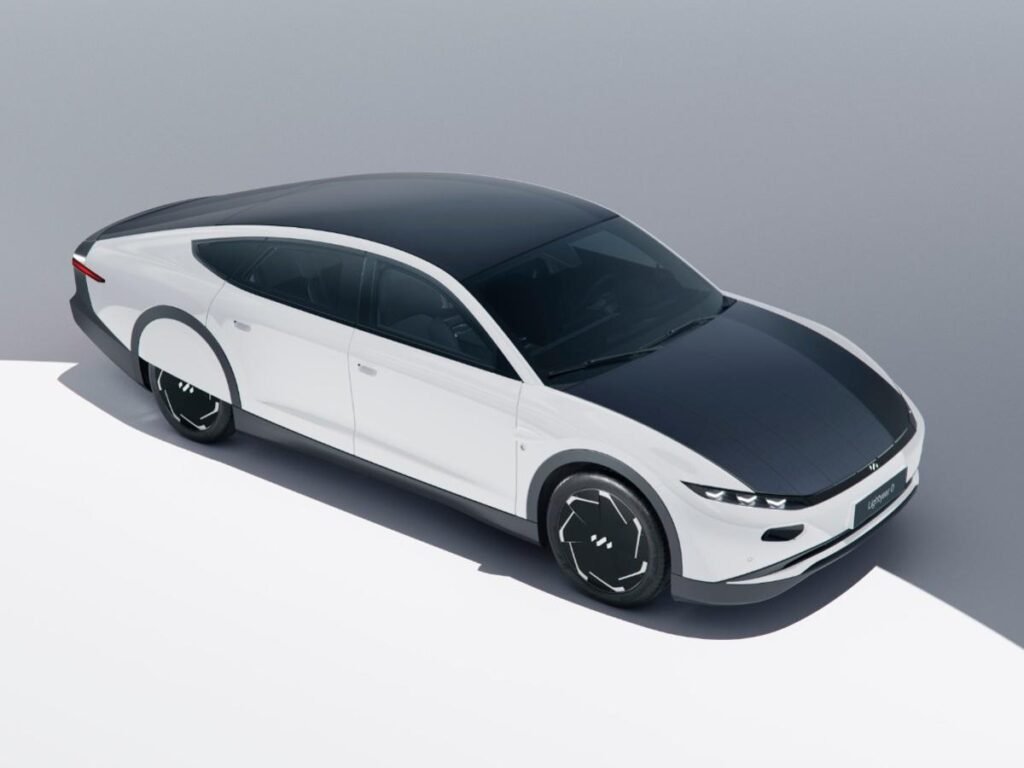 The business intends to produce only 150 Lightyear 0 cars, each of which will cost $260,000 – a pricey sum indeed. However, a less costly car, the Lightyear 2, is already in the works, with a smaller battery and less range at the extremely enticing price of €30,000. That vehicle is expected to hit the market in late 2024 or early 2025.
Reference- Lightyear Online Newsroom, Interesting Engineering, Popular Mechanics, Futurism, Forbes, Clean Technica