According to the latest International Energy Agency (IEA) report, Russia's invasion of Ukraine has triggered the most intensive spread of renewable energy in history. Indeed, the IEA predicts that the globe will add as much renewable energy in the next five years as it has in the previous twenty.
The global energy crisis is driving a sharp acceleration in renewable power installations, with total capacity growth set to nearly double in the next five years, overtaking coal as the largest source of electricity generation along the way and helping to keep the possibility of limiting global warming to 1.5 degrees Celsius alive, according to the IEA.
Beyond Europe, the IEA's upward revision of renewable power growth forecast for the next five years is being driven by China, the United States, and India, all of which are implementing policies and implementing regulatory and market reforms more quickly than previously planned to combat the energy crisis.
In the vast majority of nations, utility-scale solar PV and onshore wind are the most cost-effective solutions for new power generation. Wind and solar will account for more than 90% of new renewable electricity capacity built over the next five years.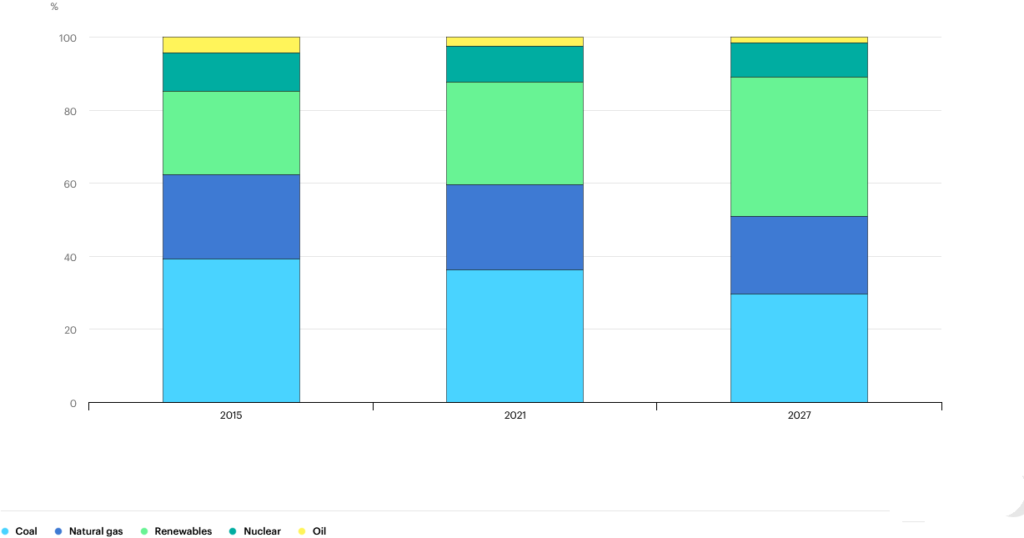 Worldwide, the accelerated growth necessitates efforts to address supply chain issues, expand grids, and deploy more flexibility resources in order to manage larger shares of variable renewables in a secure manner. Between 2022 and 2027, global renewable power capacity is predicted to increase by 400 GW.
Reference- IEA Report, National Geographic, Science Digest, Popular Science