Palma, a Spanish island city, had one million cruise ship passengers in the first nine months of 2022. 370 cruise ships docked at the same time, according to data. This makes Palma one of the most major cruise ship ports in the Mediterranean, which has a negative impact on the ecology.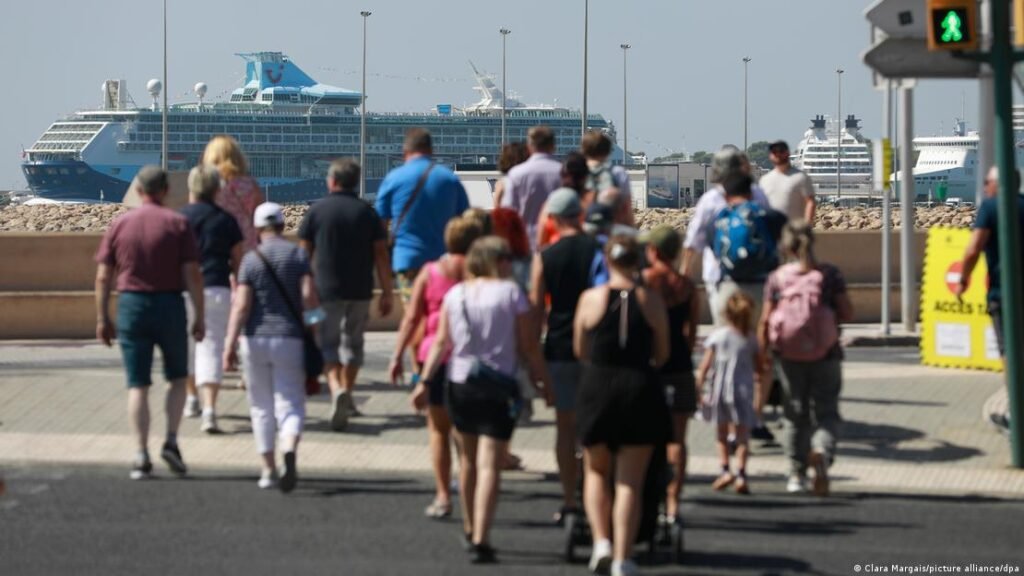 The ships in Palma have already emitted 38,500 tons of CO2, 890 tons of nitrogen dioxide, and 635 tons of sulfur dioxide this year.
The German environmental organization NABU, which publishes an annual assessment of the world's major shipping corporations' environmental and climate preservation measures, discovered in its so-called Cruise Ranking that such ship operators fall well short.
The best-ranked company this year, the Norwegian firm Hurtigruten, met just 50% of the environmental and climate protection targets. Other companies in the ranking performed even worse.
The cruise ship industry defends itself by claiming that there is no such thing as a climate-neutral, ready-to-use type of emission-free engine technology. Liquefied natural gas has emerged as the most potential alternative fuel, with hydrogen, electricity, and e-fuels still in development.
Nonetheless, the sector is seeking lofty objectives. By 2030, the first ships will be powered by renewable energy, and by 2050, whole fleets will be.
However, this is exacerbated by the fact that constructing a cruise ship (which might last up to 20 years) normally takes several hundred million. But because of fast technology advancements, ships may become outdated in a matter of years, while upgrading them is costly and sometimes entails limitations.
Reference- DW Story, Marine News, Interesting Engineering, National Geographic