The State Bank of India (SBI) has struck a credit deal worth 150 million euros (Rs 1,240 crore) with the German development bank KfW to build solar projects.
The long-term financing under the Indo-German solar collaboration would support new and future capacity in the solar industry, contributing to the country's COP26 targets.
New Delhi and Berlin signed a memorandum of understanding in 2015 to promote solar energy through technological and financial cooperation. Germany stated its willingness to give concessional loans to India in the amount of 1 billion euros through KfW under this arrangement.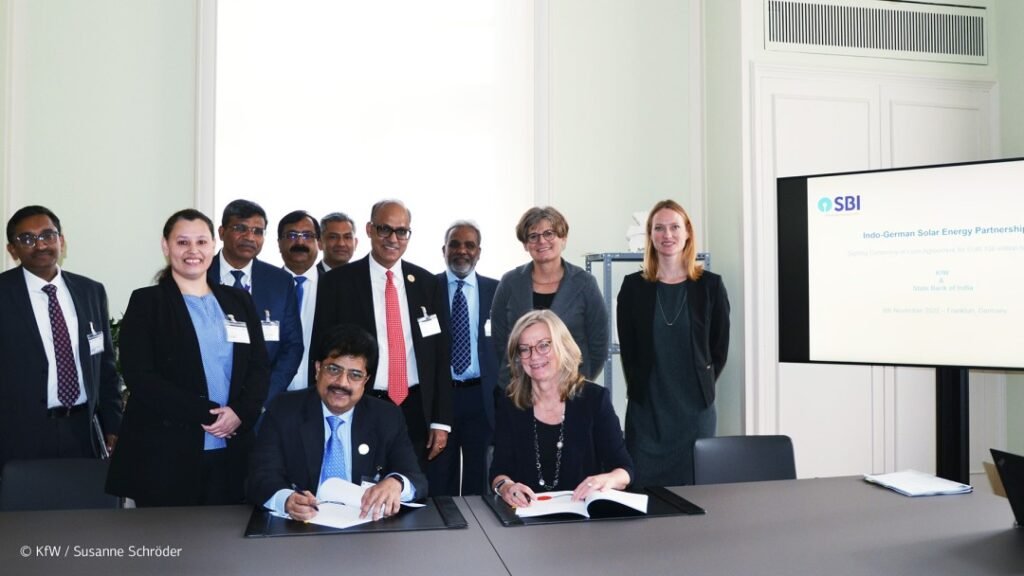 The successful completion of phase 1 of SBI and KfW's solar cooperation promotion lays the stage for the current phase 2 of this partnership. With this facility, he added, the bank has taken another step towards sustainable financing arrangements for meeting the nation's renewable capacity goals and upholding environmental and social standards.
This is a Syndicate News Feed; fake checked and edited by Clean-Future Team