VELA, a French shipping startup, has devised a business model that is entirely wind-driven, making it an attractive option for customers seeking to transport niche goods while minimizing their carbon footprint.
VELA emerged in 2021 with a visionary concept of infusing the remarkable principles of high-performance sailboat racing into the realm of cargo shipping. Blazing trails with unwavering determination, the company swiftly progressed to unveil its cutting-edge creation, an exquisite trimaran, on June 13 of the current year.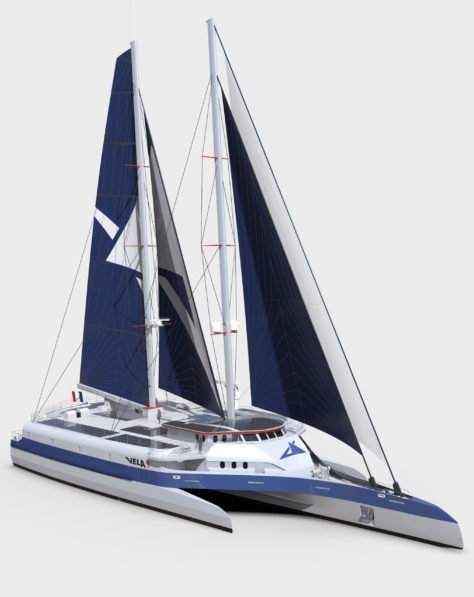 Trimarans, as their name implies, are boats with three hulls, a major deviation from the traditional single-hulled structures that have characterized cargo ships for centuries. VELA highlights that the triple-hull design offers superior stability for both cargo and crew.
One significant distinction lies in the nonexistence of shipping containers. The VELA trimaran has the capacity to accommodate an impressive 51 TEU containers, except without the containers themselves. Rather, the merchandise is arranged onto pallets. When fully loaded, the trimaran can transport a maximum of 450 standard US pallets.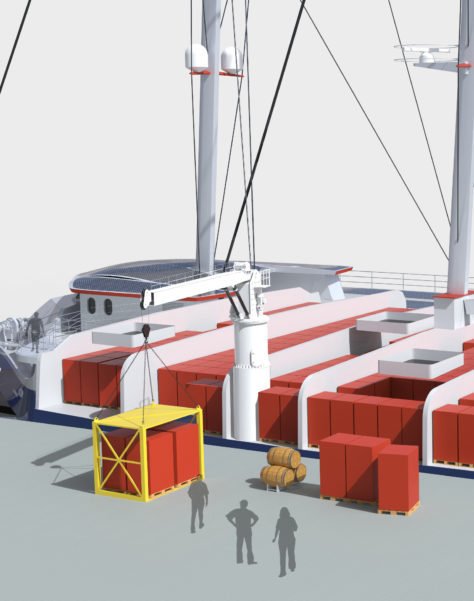 In order to adorn the verdant confection, the trimaran has been ingeniously crafted to disassemble into distinct parts, each possessing the potential for reuse or alternative application. Its sole source of energy will be derived from the sun, with a battery reserved solely for non-navigational purposes.
Based on VELA's comprehensive analysis, the sole utilization of wind energy for propelling the trimaran yields an astounding reduction of 99% in greenhouse gas emissions, surpassing the environmental benefits achieved by traditional container ships.
If all goes according to plan, VELA will launch its first trimaran in 2025, and whole a fleet of trimarans will travel between France and the US every nine days by 2028.
Reference- VELA Online Newsroom, Interesting Engineering, Popular Science, Science Direct, Clean Technica