India currently has almost 1.4 billion people who, correctly, want work, food, and a better level of living meaning on limited land, India must grow food, site renewables and build other infrastructure.
The government committed in 2021 to achieving net-zero emissions by 2070 and sourcing half of its energy from renewable sources by 2030. Despite eye-catching commitments on hydrogen and green steel, as well as fast expansion of solar and wind energy, Climate Action Tracker rates India's progress as "highly insufficient."
The latest nationally determined contribution, or NDC, from India proposes for the establishment of a carbon sink equivalent to 2.5 to 3 billion tonnes of CO2 by 2030.
That is a monumental task that cannot be achieved if it does not rethink its approach to conserving and restoring natural ecosystems and managing agricultural land.
Natural carbon sinks, such as tree plantations, are important, but they are not a panacea for combating climate change. Instead, India need an integrated approach to increasing its natural capital.
That is the stock of natural assets it possesses, as well as the flows of "ecosystem services" provided by freshwater, fertile soils, and other assets.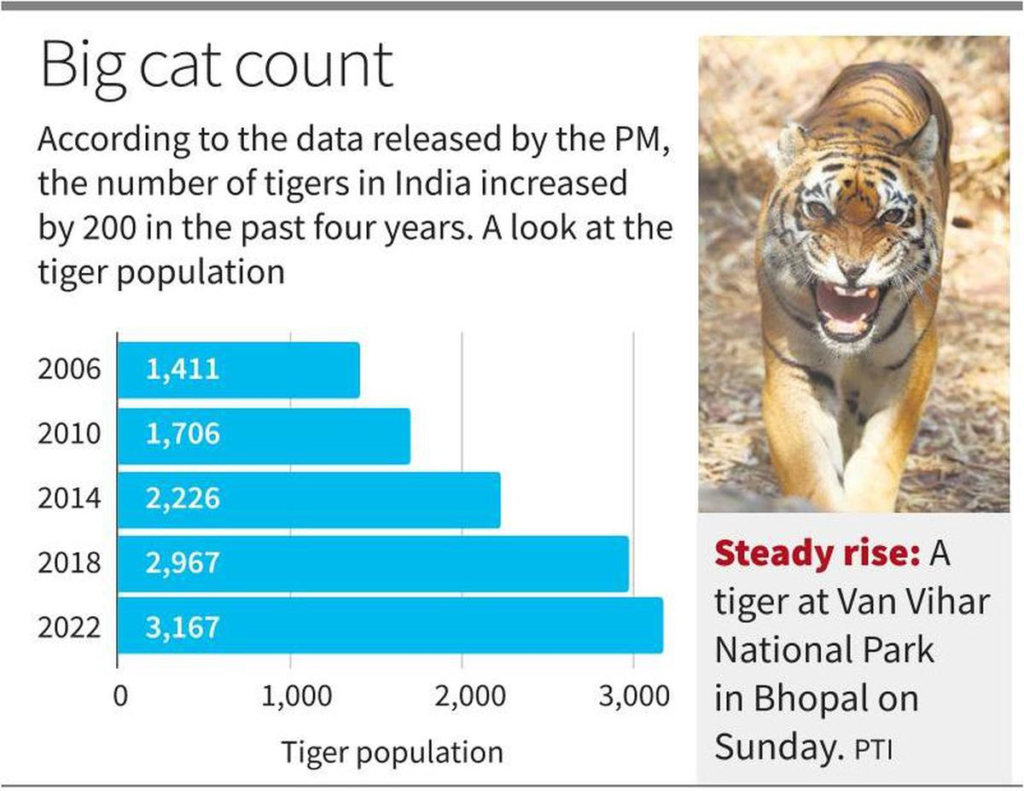 The rising nature-based tourist industry in India is one area where the economic benefits of conservation are being seen. Like 'Project Tiger,' which, according to the most recent census, increased the tiger population approximately twelve-fold by 2022. The creation of local jobs has been a crucial aspect in gaining community support.
In such a scenario, regenerative agricultural practices like no-till farming and cover-cropping can help bring life back to soils, and agroforestry can integrate trees into cropland in ways that create both wildlife habitats and additional income streams for farmers.
Earth Focus is assisting Gond and Baiga villages around Kanha National Park in Madhya Pradesh in implementing agroforestry rather than expanding rice terraces.
To combat the phenomenon of 'urban heat islands,' nature must be brought into India's fast increasing cities. Restoring trees, water bodies, and mangroves in and around cities can aid in mitigating the yearly floods that submerges many Indian cities.
Rather than following in the footsteps of much of the industrialized world and atoning for ecological misdeeds decades later, India has a once-in-a-generation opportunity to move beyond net-zero emissions and construct a truly nature-positive economy.
Reference- Don To Earth, "The Case for Nature" Book, National Geographic, Context News Story