Mahindra & Mahindra (M&M), a prominent automaker, is currently engaged in deliberations with British International Investment (BII) and various other global investors. The purpose of these discussions is to secure a substantial capital infusion of up to Rs 5,000 crore ($605 million) for the advancement of their electric vehicles (EV) division.
In the event that the discussions regarding Mahindra Electric Automobile materialize into a triumphant culmination, the British development financier will proceed to make its second investment in the prestigious Mumbai-based automaker.
BII inked a pact with electric subsidiary to pump in Rs 1,925 crore ($250 million) in July 2022 via compulsory convertible preference shares, which would result in a stake of 2. 75-4. 76 percent, depending upon milestones achieved.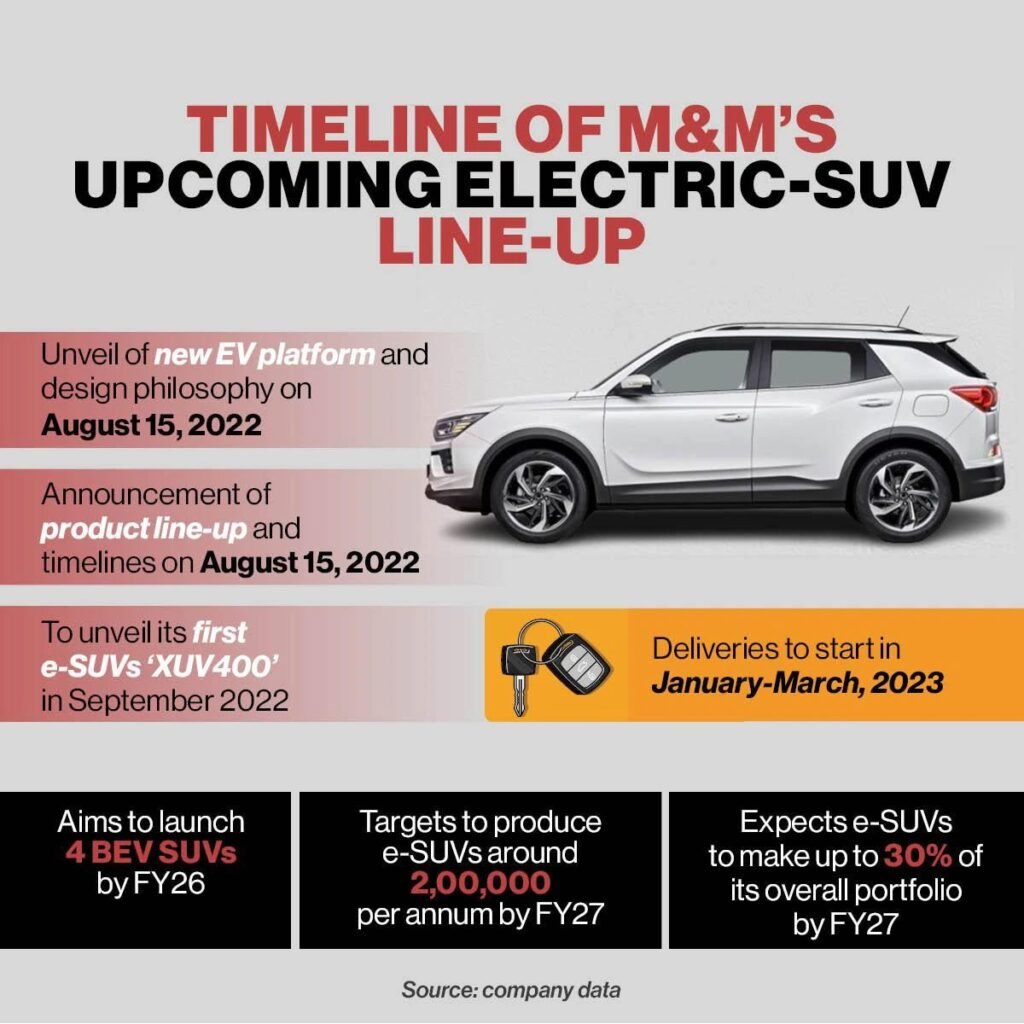 The proposed deal valuation is anticipated to surpass the previous round of funding by a noteworthy 10-15%, thus elevating the value of Mahindra's electric vehicle subsidiary to an impressive Rs 70,070 crore ($9.1 billion).
Mahindra has strategically devised a comprehensive capital expenditure plan amounting to approximately Rs 10,000 crore. This substantial investment aims to establish a state-of-the-art manufacturing facility in Telangana, dedicated to the production of electric three- and four-wheelers.
The implementation of this ambitious project will commence in the fiscal year 2022 and span until 2027, showcasing Mahindra's unwavering commitment towards sustainable transportation solutions.
The renowned manufacturer behind the esteemed Scorpio, Thar, and XUV series of SUVs is on the cusp of introducing an exquisite lineup of five new electric vehicle models, scheduled for release from April to October 2025.
With utmost confidence, M&M anticipates that its electric SUV offerings will encompass a remarkable 20-30 percent of its entire SUV range by FY27, translating to a staggering annual volume of 200,000 electric vehicles at its pinnacle.
Reference- Money Control, Economic Times, Business Standard, Mahindra Electric PR & website