GreenH Electrolysis, a collaboration between H2B2 Electrolysis Technologies and GR Group, has unveiled plans to build a cutting-edge PEM electrolyser manufacturing facility in India, with a capacity of 1 GW. The company has acquired a facility in Reliance MET Industrial Park for its first phase of operations. They have begun setting up and plan to start operating by October.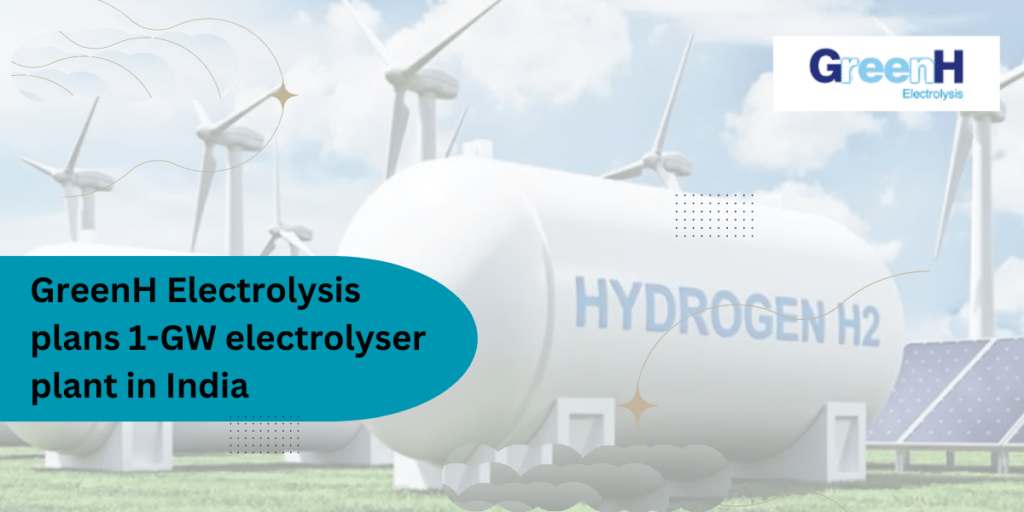 Starting in October, operations will begin with a starting capacity of 100 MW, providing advanced electrolysers for green hydrogen technology to customers in India.
GreenH Electrolysis has acquired a large space to quickly increase their operations. Over the next two years, they aim to expand their capacity to 500MW within the same location. In the second phase, they will obtain more land to further enhance their capacity to 1GW.
Green Hydrogen is expected to play a vital role in India's efforts to achieve its net-zero goal by 2047. The Government's efforts to promote green hydrogen are expected to result in significant market growth. This GreenH Electrolysis facility will cater to the increasing demand for electrolysers in India, particularly in the commercial and industrial sectors.
A report by the NITI Aayog and Rocky Mountain Institute suggests that hydrogen demand in India will quadruple by 2050, with the steel industry and heavy-duty transportation being the main drivers. This increased demand for hydrogen could contribute to a doubling of India's energy import costs in the next 15 years, which currently amount to over $160 billion annually.
This is a Syndicate News Feed; edited by Clean-Future Team