In June 2022, the Ministry of Power (MoP) introduced the Green Open Access Rules (GOAR). The industry stakeholders praised these rules as a significant accomplishment that would stimulate the commercial and industrial (C&I) open access market in India.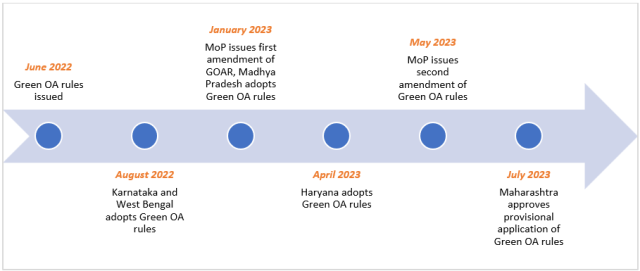 The eligibility limit for green open access (OA) was reduced from 1 MW to 100 kW, which significantly increased the number of consumers eligible for OA. The GOAR also clarified the charges and settlement process for open access.
However, since electricity in India is a matter that is handled simultaneously by both the national and state governments, it is crucial for the states to approve and implement the GOAR in order for it to have a significant overall effect.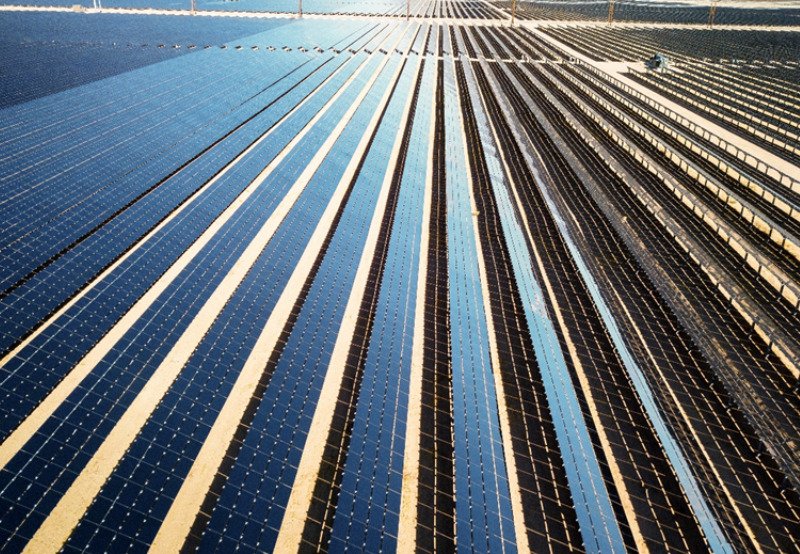 As of August 7th, 2023, four states, namely Karnataka, Madhya Pradesh, Haryana, and West Bengal, have fully implemented GOAR. Furthermore, five other states (Telangana, Orissa, Rajasthan, Punjab, and Gujarat) have released draft open access regulations that align with the initial rules.
In July 2023, the Maharashtra Energy Regulatory Commission (MERC) directed authorities to comply with the GOAR, even though they had not officially issued any regulations for its adoption. MERC also stated that official regulations would be released in the near future.
From the depicted illustration, it becomes apparent that a considerable portion of the states, precisely 10 out of the overall 28, have already commenced the process of incorporating GOAR into their systems.
Particularly noteworthy is the fact that prominent industrial states like Maharashtra, Karnataka, and Gujarat have either implemented or proposed the issuance of green OA regulations, signifying a promising advancement for the overall expansion of the green OA market.
This is a JMK Research Feed; edited by Clean-Future Team