The occurrence of heatwaves, floods, and droughts globally should be a reminder for us to take action. We must quickly reduce our reliance on fossil fuels and aim to eliminate CO₂ emissions by mid-century. This can be achieved by maximizing the use of electricity.
The global electricity supply, transmission grids, and electric car usage need to significantly increase. This will require a substantial increase in mineral supply, particularly lithium and copper.
The Energy Transitions Commission's latest report aims to address concerns and dispel myths surrounding the challenges of raw material mining, water scarcity, high lithium prices, and the disposal of solar panels in order to promote a clearer understanding of the situation.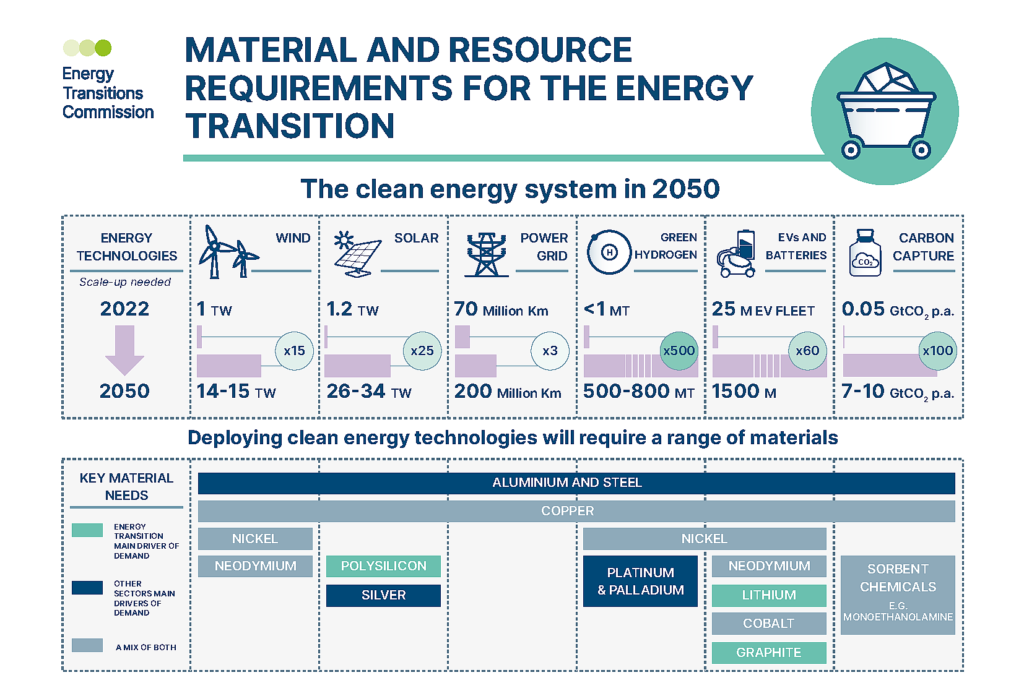 We don't need to be concerned about the long-term availability of raw materials because there are plenty of known resources to meet future needs. Additionally, it's important to consider the environmental impact of using fossil fuels to produce the materials for renewable energy technologies.
Over the next 30 years, raw material emissions for producing the first generation of wind turbines, solar panels, batteries and electrical equipment will total between 15 and 35 gigatonnes of CO₂ equivalent. However, this amount is significantly lower than the annual emissions of around 40 gigatonnes of CO₂ equivalent from the fossil fuel energy system. Land and water needs are also manageable.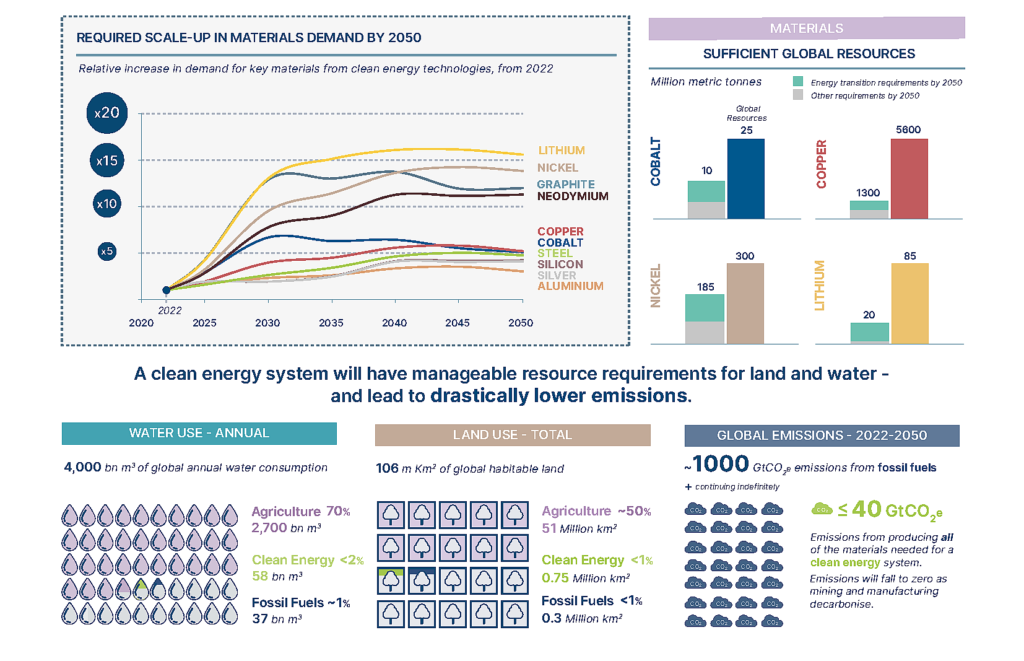 It is important to acknowledge and address the difficulties in obtaining minerals for renewable energy production. However, we should also appreciate the environmentally friendly aspects of the new energy system.
In today's energy system, each year we burn 8bn tons of coal, 35bn barrels of oil, and 4tn cubic metres of gas, producing around 40bn tonnes of CO₂ equivalent.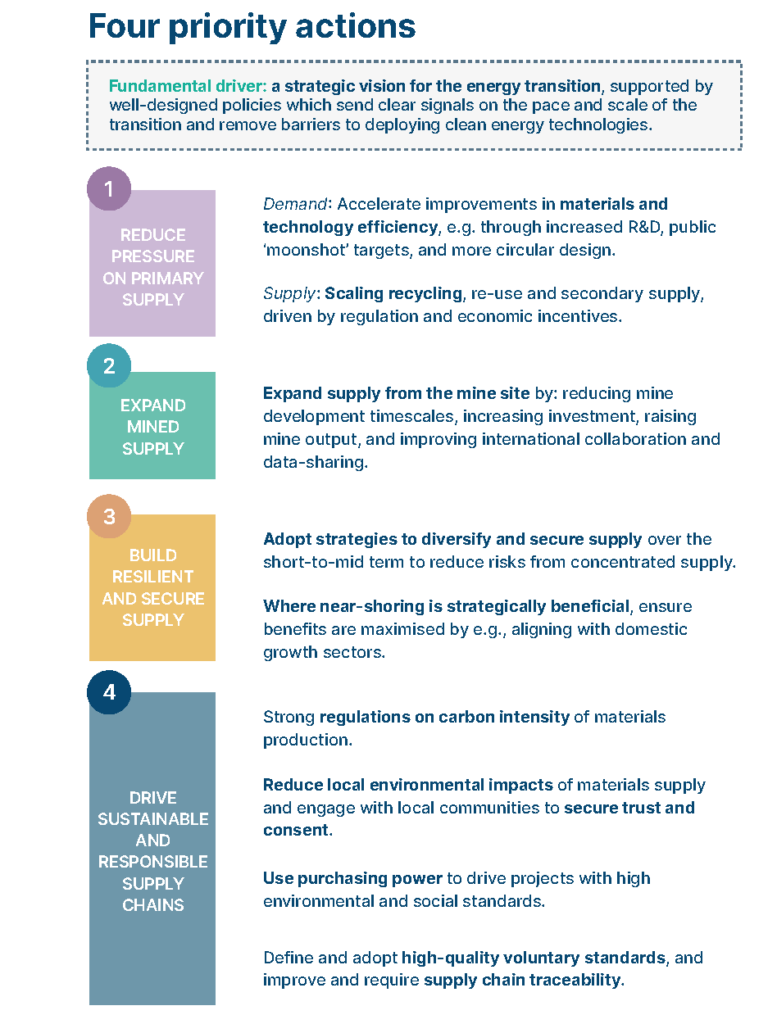 The new system involves extracting smaller amounts of important minerals and using them in structures that produce clean electricity. These materials can be reused or recycled, making the system renewable. It is important to build this system quickly.
Reference- National Geographic, Financial Express, Mecom India, Energy Transitions Commission Report