Urbaser, a big player in waste management worldwide, is all about finding eco-friendly solutions and promoting a circular economy. They've recently added five eEconic battery-electric waste trucks from Mercedes-Benz to their fleet, to meet the demands of the Danish city of Aarhus on the east coast of Jutland.
The eEconic is basically an electric version of the Mercedes Econic line of low entry trucks that have been serving municipalities since '98. It's a commercial vehicle that can handle the considerations of mobility, logistics and the environment
The eEconic is a beast! It's powerful, efficient, and keeps everyone on the road safe. Plus, it's great for the environment and helps reduce emissions in cities. With its all-electric drive system, the eEconic is the next level version of the reliable Econic and the ideal choice for city operations.
Mercedes says that the trucks usually travel 100 kilometers or less on a daily basis, so the long distance capability is not really important. The main priority is ensuring that the electric trucks are fully charged and ready to go in the morning. They can be charged overnight at the company's depot without the need for costly DC fast charging equipment.
The trucks also have another perk. When they slow down and come to a stop, the regenerative braking system captures some of the energy they produce and uses it to decrease the amount of electricity they need to recharge overnight. Regenerative braking also greatly reduces wear and tear on mechanical braking systems.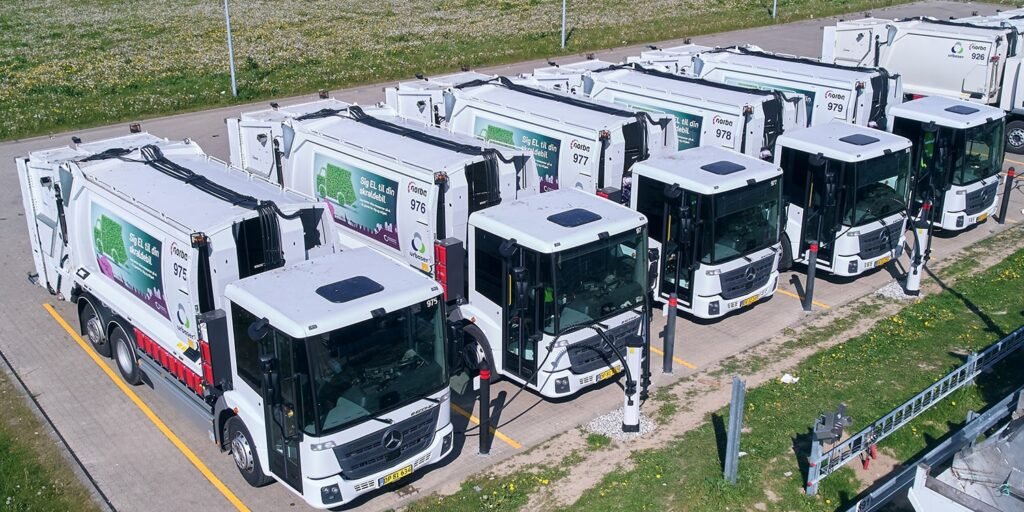 Urbaser is already rocking a bunch of eEconic battery-electric waste hauling trucks in Danish cities like Copenhagen and Vejle. And guess what? They just went ahead and ordered 50 more, making their fleet in that country almost 100 trucks strong. You can't deny that this is a huge thumbs-up for electric trucks!
Reference- Urbaser Online Newsroom, Electrek, Fleet Equipment Magazine, Mercedes-Benz PR