The NAMX HUV (Hydrogen Utility Vehicle) is a hydrogen-powered SUV currently under development by the French startup company NamX. It is designed by French-Moroccan designer Faouzi Annajah and French designed Thomas de Lussac, and Italian car design Company Pininfarina.
One of the key features of the NAMX HUV is its interchangeable hydrogen tanks. Six interchangeable hydrogen tanks are added to the main tank and provide a range of 800 kilometres (500 mi). This system makes it easy to exchange the six removable tanks in a station without refueling the main tank, service stations for hydrogen being rare.
The HUV is also expected to have a number of other advanced features, including:
A sleek and aerodynamic design
A spacious and luxurious interior
A state-of-the-art infotainment system
A variety of driver assistance features
The HUV is scheduled to go into production in 2025 and is expected to be priced at around €65,000 to €95,000.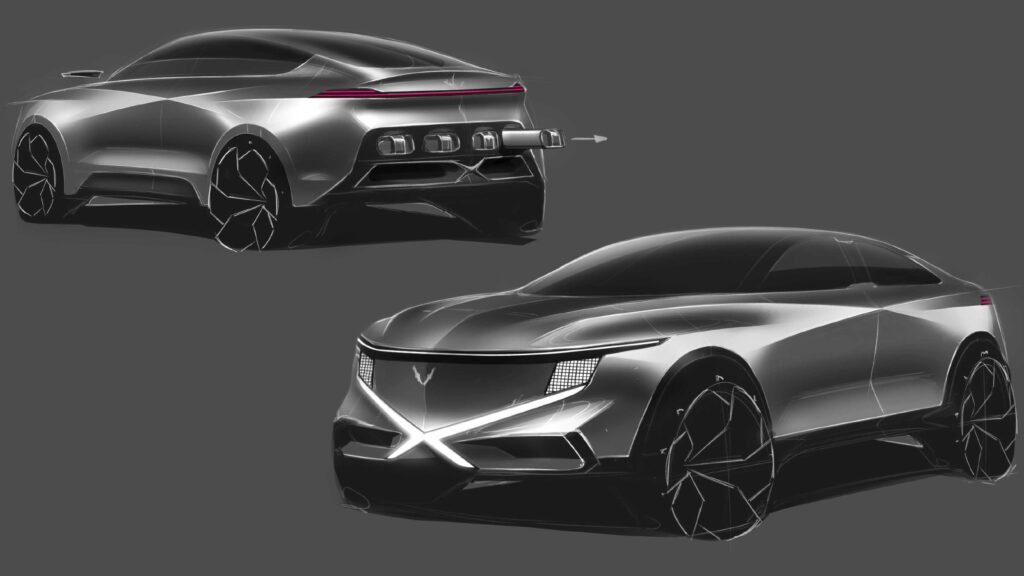 NamX believes that the HUV has the potential to revolutionize the hydrogen automotive industry. Its interchangeable hydrogen tanks make it more practical and convenient to refuel a hydrogen car, and its sleek and stylish design is likely to appeal to a wide range of consumers.
If the HUV is successful, it could pave the way for more hydrogen-powered vehicles to come to market, and help to accelerate the transition to a clean energy future.
Reference-Wikipedia, Pininfarina website & PR, Globe PRNewswire, New Atlas, Top Gear