Batteries for light electric vehicles (EV) like cars, SUVs, LCVs, and pickup trucks saw a bigger production growth rate (+57%) in 2023 compared to EVs (+39%). This happened because the market introduced many models with larger batteries, while some even had their batteries super-sized.
CATL is still leading the way, but it has lost some market share, going from 31% to 29%, because its growth rate has been slightly below average. However, with the new Qilin battery already out and the promising Shenxing batteries coming soon, CATL might be able to regain its lost share.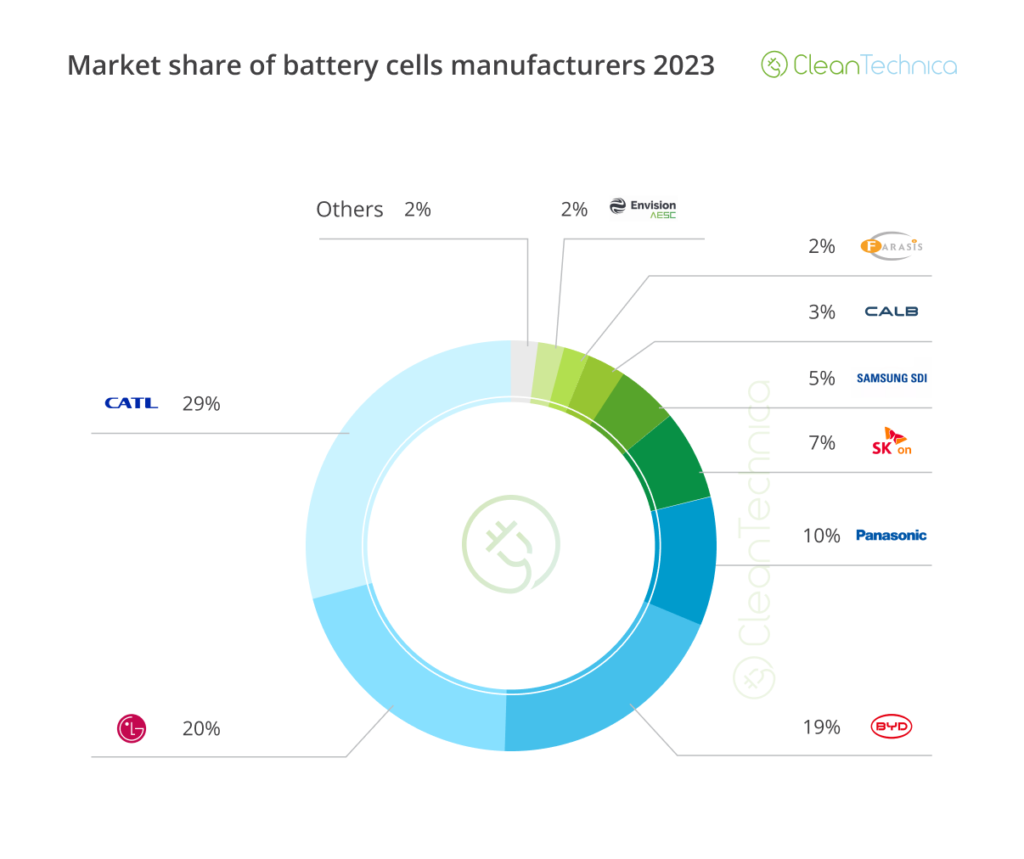 Regarding LG, it managed to hold onto second place, but it's facing some serious competition from the rapidly growing BYD (+101% YoY). This Chinese battery maker went from having a 13% market share in the first half of 2022 to 19% in the same period this year. It's highly likely that BYD will overtake LG soon, maybe even this year or definitely by 2024.
Panasonic used to be a big player in the electric vehicle industry, but it's slowly falling behind. It's currently in fourth place with a 10% market share, down from 11% last year. Since Tesla now gets batteries from multiple suppliers and Panasonic doesn't have another major client, they're losing out in the competition. This is partly because other Japanese car companies are still making smaller investments in electric vehicles.
With the electric vehicle market growing like crazy, at a rate of around 40 to 50% year over year, and the size of batteries getting bigger, you can bet that the battery market is going to keep growing even faster. We're talking about growth rates of over 50% in the next couple of years, most likely.
Reference- Clean Technica, Inside EVs, Electrek, CATL website & PR