The California Department of Motor Vehicles (DMV) has revoked Cruise's permit for robotaxis after a driverless vehicle hit a pedestrian in San Francisco. The agency has suspended operations because it believed that their vehicles were not safe for public use and that Cruise provided misleading information about the safety of their autonomous technology.
The DMV's Order of Suspension reveals that Cruise did not provide important video footage for the hit-and-run investigation, which could reflect poorly on the company. Their robotaxi service in the state has been suspended, and now it is mandatory to have a human safety driver on board.
The company has been instructed by the DMV to follow a series of steps in order to regain their suspended permits. This setback is significant for the driverless taxi industry as it emphasizes the risks of having autonomous vehicles operate without a human driver.
The news follows the recent announcement by the National Highway Traffic Safety Administration that they are investigating Cruise due to multiple incidents involving robotaxis getting into accidents or close calls.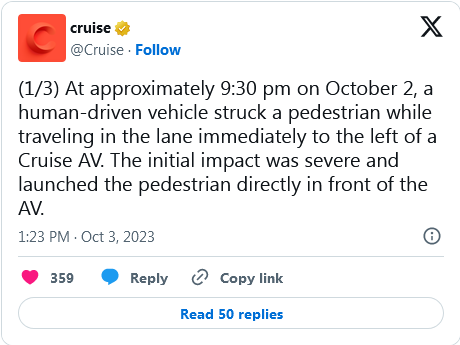 There were increasing concerns about the safety of Cruise's vehicles after a pedestrian was hit by a human driver and got trapped under their robotaxi. The vehicle tried to perform a pullover maneuver while the pedestrian was still under the vehicle, which the DMV only found out about later from another government agency.
Cruise did, however, provide the footage of the pedestrian being dragged underneath the vehicle after the DMV asked for it. Alphabet's Waymo will still be able to run its paid driverless robotaxi service in San Francisco.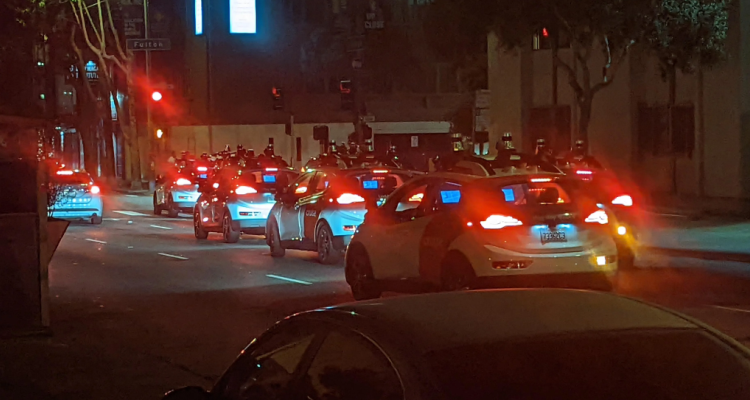 In addition to frightening encounters with people on foot, Cruise has also faced criticism for creating disorder on urban roads. Earlier this year, the Public Utilities Commission in California gave Cruise the green light to operate their driverless robotaxi service 24/7 in San Francisco. Within a day, approximately ten vehicles suddenly stopped working, leading to a significant traffic congestion.
Reference- The Verge, Electrek, Vice, California Department of Motor Vehicles website