Overall, 2018 has been a dominant year in the field of electric mobility. With regard to air travel and aircraft designs, that means getting closer and closer to commercial viability.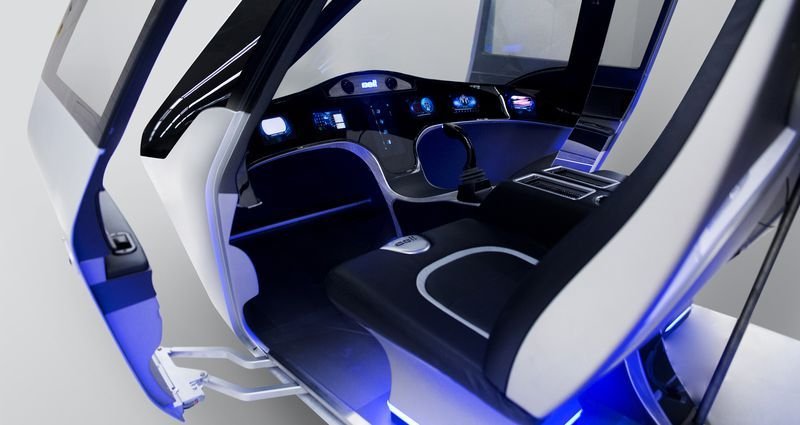 A new eVTOL Air Taxi conceptual cabin mockup was presented at CES in Las Vegas, Nevada. The mockup was designed by Bell. Still, we do not know if the eVTOL will use traditional helicopter-like rotors, lift wings, etc. or not. What we do know technically is that Bell uses the hybrid electric power system approach developed by Safran.
While we might not know a lot about the Safran and Bell Helicopter air taxi, all signs seems to lead in that direction — small, two- to six-seat electric aircraft with either very short take-off and landing specs or VTOLs.
Both companies Safran and Bell Helicopter are not unknown in their respective industries. Safran is a well known airspace player that brings to the table its aviation airspace defense experience to combine with Bell's decades-long history of helicopter flight.
What we look forward to is the mix of helicopter-like, drone-like, encased and not encased solutions we are continuing to see developing. The Safran & Bell Helicopter Air Taxi is yet another example of this diversified and creative field.