Electric cars are on track to becoming cheaper than their fossil fuel-powered alternatives and are supposed to achieve this parity in just a span of two-three years.
According to the BloombergNEF report, the market average for batteries will hit just $101 per kWh by 2023.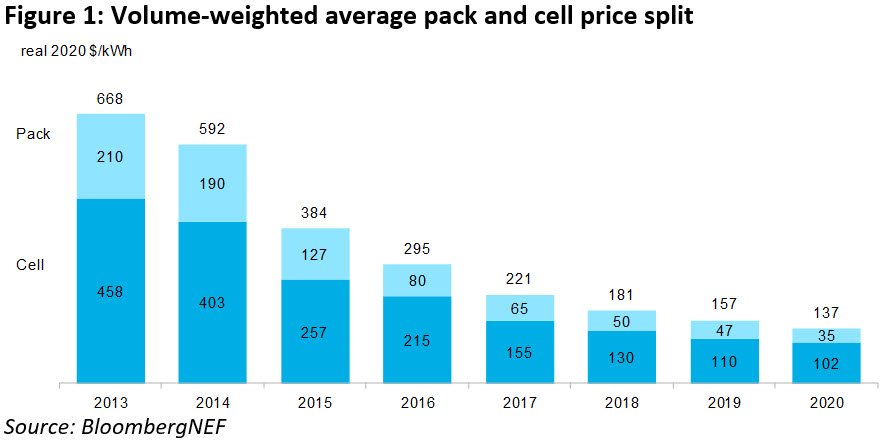 Analysts have long predicted that for electric cars to match the price of gas ones, the cost would have to meet a $100 per kWh threshold — and federal and state tax credits could end up pushing it below that figure in America.
In other parts of the world, that threshold has already been breached. For instance, the report notes that battery packs for e-buses in China have already been sold at less than $100 per kWh.
Prices of electric cars have already dropped considerably this year due to "increasing order sizes, growth in [battery electric vehicle] sales and the introduction of new pack designs," according to the report.
New technologies and falling manufacturing costs, it predicts, could drive prices down even further.
There's also the chance that next-generation solid-state batteries "could be manufactured at 40% of the cost of current lithium-ion batteries," according to the report, "when produced at scale."
The report also predicts that average prices of battery packs could plunge to just $58 per kWh by 2030.

The reason why the price of energy storage is such an important automotive indicator is because the battery pack accounts for roughly a quarter of an EV's total cost, making it the number one determinant of price.
Reference- BloombergNEF Report, Futurism, InsideEVs