People think of air pollution as an outdoors issue. But that's a common misconception; the vast majority of our exposure to the most harmful outdoor air pollutants actually occurs indoors.
Outdoor air is not limited to just the outdoors. It gets inside through windows, doors and HVAC systems, bringing pollutants along with it. Most of our exposure to ambient (outdoor) PM2.5 actually occurs indoors — and over two thirds (67%) occur in our homes.
Fine particulate matter, or PM2.5, is a collection of tiny particles that are 2.5 micrometers or less in diameter. These particles are so small that once inhaled, they can penetrate our lungs and even get into our bloodstream.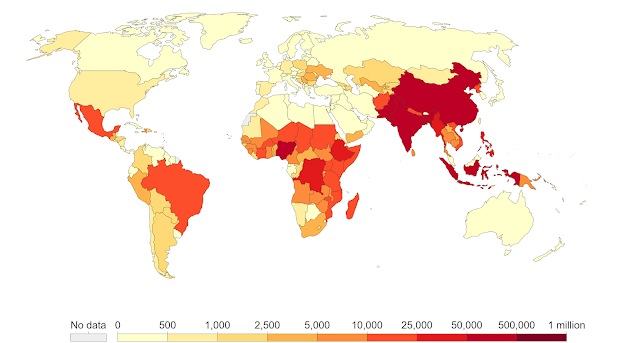 This has devastating health consequences: we now know that indoor exposure to outdoor PM2.5 is responsible for about half of all deaths associated with PM2.5 pollution.
Sources of outdoor PM2.5 include vehicle exhaust, burning of fossil fuels and firewood and non-human activities such as wildfires and dust storms. Roadway traffic is a significant source of ambient air pollution.
Some particulate matter can also be generated indoors, from smoking, cooking, cleaning, burning candles and using personal care products.
Reference- Journal Nature, Earth Day Newsletter, The New England Journal Of Medicine