Across the wind industry as a whole, including the offshore wind market, one key way to expand and bring costs down has been to make larger and larger wind turbines.
MingYang Smart Energy is following this mantra and has just rolled out the world's largest hybrid drive wind turbine, the company claims. It's the 16-megawatt (MW) MySE 16.0-242.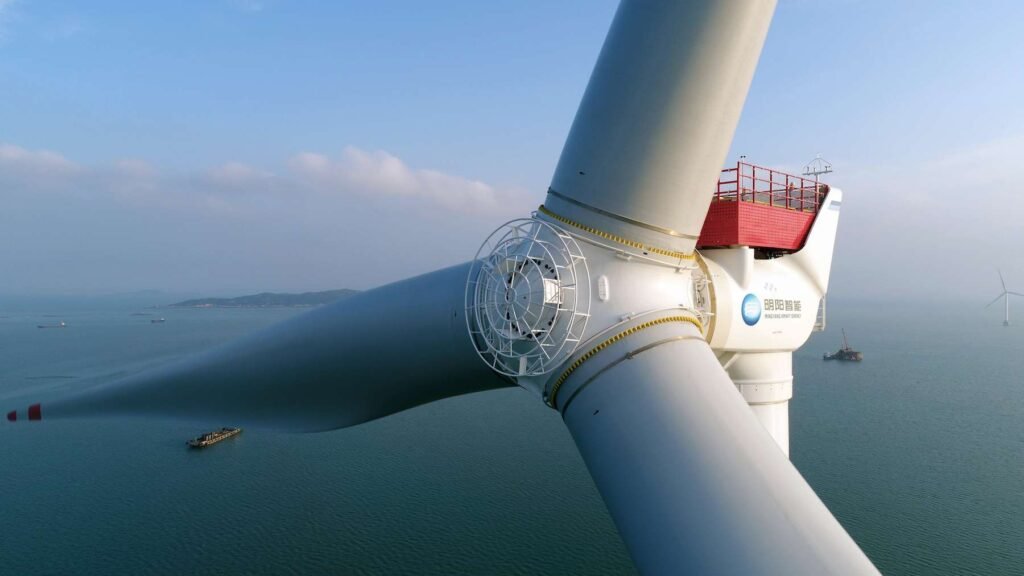 Designed for high-wind IEC IB including typhoon-class IEC TC, the powerful MySE 16.0-242 features an exceptional nameplate capacity of 16MW, a 242-meter diameter rotor, 118-meter long blades, and a staggering 46000m2 swept area equivalent of more than six soccer fields.
A single MingYang MySE 16.0-242 turbine can generate 80000MWh of electricity every year, enough to power more than 20000 households. In comparison, it produces 45% more energy than MingYang's previous turbine model, the MySE 11.0-203.
MingYang isn't new to the sport. It has previously developed 5.5MW, 6.45MW, 7.25MW, 8.3MW, and 11MW offshore wind turbines. Altogether, it has shipped more than 10 GW of wind turbines worldwide.
The company also emphasizes that it builds relatively light wind turbines, this one included. "The nacelle weight of the MySE 16.0-242 is competitively low at less than 37 tonnes per MW.
The company states that a single MySE 16.0-242 "can eliminate more than 1.6 million tonnes of CO2 emissions over the course of its designed 25-year lifespan.
This is a PR Newswire Feed; edited by Clean-Future Team