Toyota Kirloskar Motor is conducting a pilot project with the government's testing agency International Center for Automotive Technology (ICAT) to investigate and assess the world's most sophisticated fuel cell electric vehicle (FCEV), Toyota Mirai, which runs on hydrogen, on Indian roads and climatic conditions.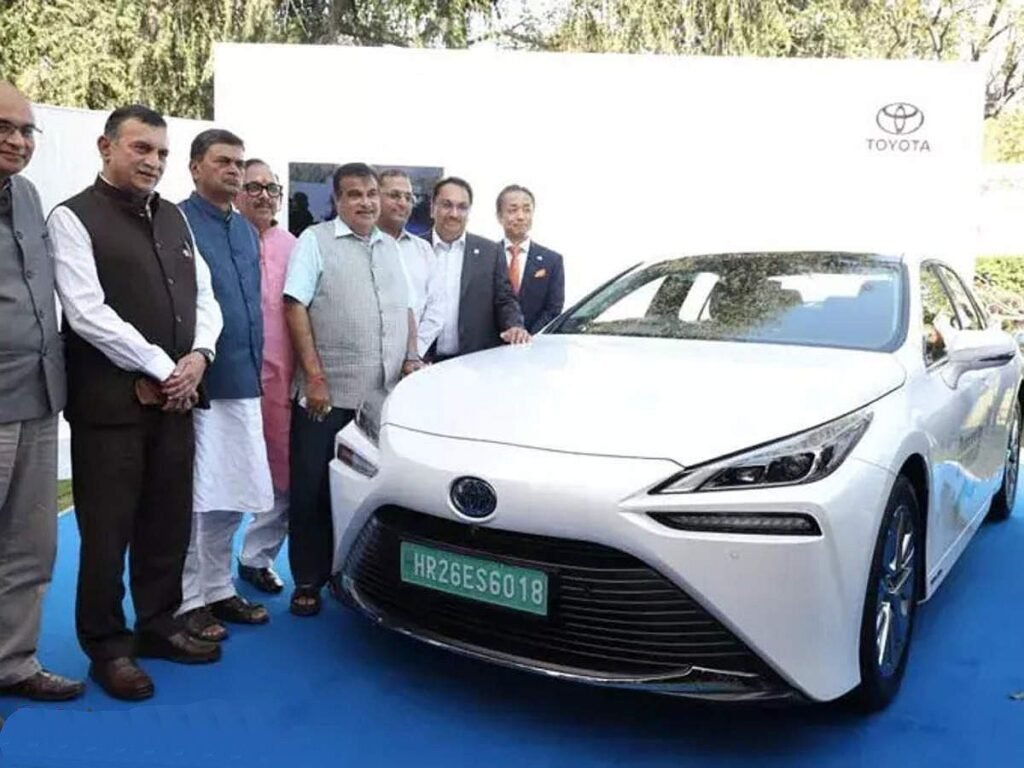 Union Minister Nitin Gadkari introduced the Toyota Mirai, a green hydrogen-based advanced FCEV, on Wednesday, calling it the country's first-of-its-kind effort aimed at creating an ecosystem for such cars.
Gadkari stated that the introduction and acceptance of technologies to tap into the potential of green hydrogen will be critical in assuring a clean and cheap energy future for India. Green hydrogen may be produced using renewable energy and plentiful biomass.
This Toyota Mirai initiative is critical for India, which is trailing behind many other nations, like China and the United States, in embracing electric cars, despite the South Asian country's pledge to become carbon-neutral by 2070.
The Toyota Mirai pilot project would enable India to become energy self-sufficient and eliminate its reliance on fossil resources by 2047. A fuel cell electric car is more ecologically friendly since it emits no emissions other than water from its exhaust.
According to BloombergNEF, electric vehicles will account for around 53% of new auto sales in India by 2040, compared to 77% in China. The high initial cost of battery-powered vehicles, range anxiety, and a shortage of charging facilities have all hampered the clean transition in India so far.
Reference- BloombergNEF Release, ANI Syndicate News Feed, Twitter, Business Today, HT Auto